31 Dec 2020

501 LIFE Visionaries: Morrilton Mayor Allen Lipsmeyer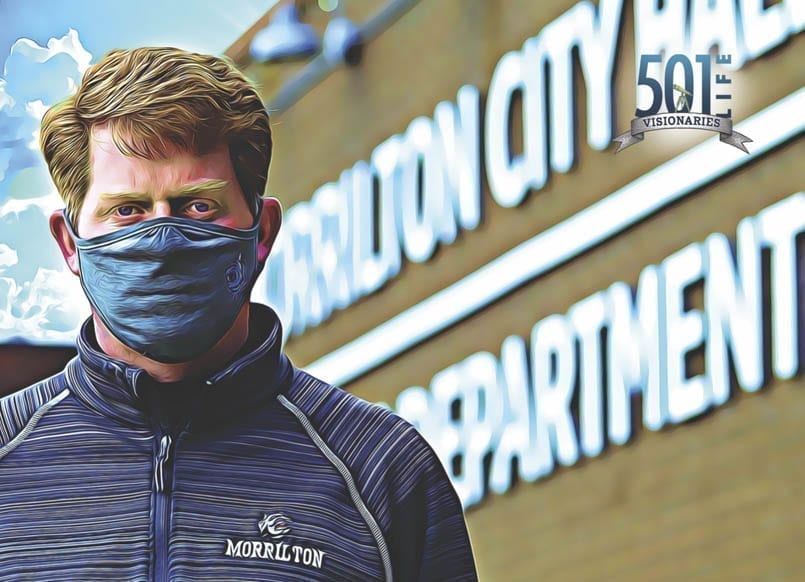 By Stefanie Brazile
Allen Lipsmeyer has served as Mayor of Morrilton for six years. Lipsmeyer is proud of the town which is the only one by that name in the United States.

"Morrilton is a quaint, small town offering a great quality of life," he said. "We're a well-kept secret and there's no question – our citizens are our greatest strength."

Additional strong suits of this tight-knit community are:

Morrilton is home to Petit Jean State Park.

The community offers fantastic public and private school options, as well as the University of Arkansas Community College.

Five of the top employers are family-owned businesses.

As a visionary, Lipsmeyer has his eye on three major targets this year. "Our top goals include continuing with our walkability plans and a pedestrian bridge across Harding Street near Morrilton High School; planning for and promoting the 2024 solar eclipse; and, the Wayland Holyfield Plaza Downtown.

A successful leader looks to the future and Lipsmeyer has set these five-year goals:

Build a port off Arkansas Hwy. 9, near the Arkansas River Bridge.

Complete the little dam bridge project across the Arkansas River.

To develop a mega-site with shovel-ready land to attract large businesses and more jobs for citizens.

Like other cities across Greater Central Arkansas, Morrilton has challenges to overcome. Lipsmeyer believes that the main challenge is attracting quality jobs for citizens. The mayor says that community members can help overcome this.

"I see many of our citizens supporting our local entrepreneurs and I encourage our community to continue being entrepreneurial and supporting local," he said. "This continued local investment in Morrilton is what will keep us strong."

Lipsmeyer is proud of what the city is accomplishing without raising taxes. "The city has invested $13 million in Morrilton over six years and has generated over $700 million in public and private investment without raising taxes."