31 Dec 2020

501 LIFE Visionaries: Conway Mayor Bart Castleberry

By Stefanie Brazile

Mayor Bart Castleberry has committed his professional life to service. For 32 years, he was a firefighter, serving as fire chief for two decades. Then he worked as Conway's director of permitting for three years before becoming mayor in 2017.

In the City of Colleges,  nearly 40 percent of the citizenry hold a bachelor's degree. It has a median age of 27. The population has doubled since the mid–1990s to around 65,000 people, according to the city's website.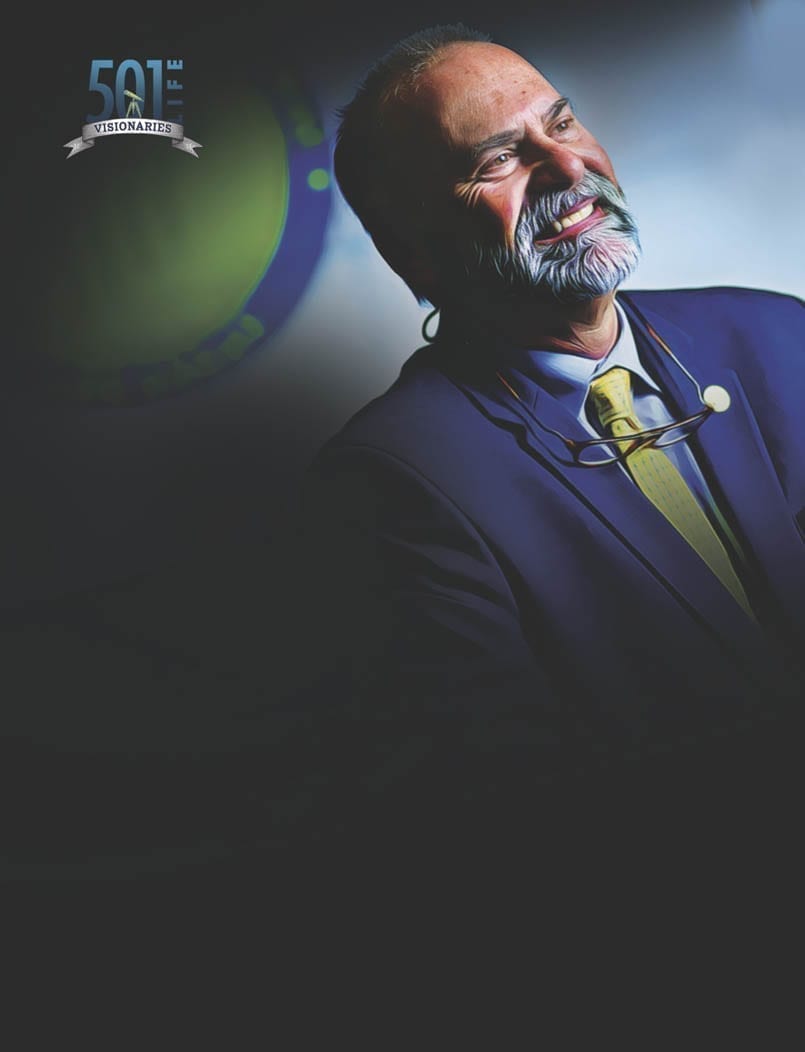 "Although we've grown so much in the past few decades, we still have a small–town feel," Castleberry said.
He believes the city's greatest strengths are the city employees and the community.
As Castleberry leads Conway into the future, his vision for this year concerns:
1. Public safety.
2. To continue to improve transportation infrastructure for motorists, cyclists and pedestrians. "We've paved over 100 miles of streets in the past four years, and we plan to continue to overlay more roads next year," he said.
3. To decrease congestion with the new roundabout at the intersection of Salem Road and Tyler Street, and to construct a new roundabout at the intersection of Hogan Lane and Highway 64.
4. To continue working to bring new jobs to Conway. "We need to make sure we provide a range of opportunities, so we have an economy that works for everyone," the mayor said.
The visionary has long-range goals he'd like to accomplish over the next five years, including:
• Continue improving transportation infrastructure through maintenance, improvement and new construction. "Proper maintenance is important so we spend our dollars effectively in the long run," Castleberry said. "If we don't properly maintain our existing transportation infrastructure, then we'll be on the hook for so much more in the future."
• The city plans to rebuild Salem Road from Dave Ward Drive to College Avenue. "This stretch of Salem Road is a great example of an improvement project because it's too narrow and doesn't have bike lanes and sidewalks," he said. "Connectivity is one of the central reasons why we've seen traffic congestion go down on certain roads despite the fact we've grown. It's because there are alternate means to get around. This helps to relieve the stress on corridors like Harkrider Street, Oak Street and Dave Ward Drive." He also plans to take advantage of grant opportunities because sometimes they can turn $1 into $5, Castleberry said.
• Consider existing corridors and plan for their revitalization, including Oak and Harkrider Streets, which are key gateways into Conway. Castleberry is looking at transportation and land use along that corridor. He is looking for ways to work with partners like the Arkansas Department of Transportation to address traffic challenges.
• Regarding land use, he is contemplating the areas where the city is likely to grow. "We need to be prepared to handle that growth in the best way possible," he said. "Key areas of interest include north of Interstate 40, southeast Conway, Hogan Lane and the areas near the projected route of the Conway Western Arterial Loop. At the end of the day, we want to create a city that makes everyone proud."
• Investing in the quality of life is also on the mayor's radar as he works to develop the community to be a continued community of choice. "You can't make people live where they don't want to," he said. "Recreational amenities support strong economic development."
The mayor said he is excited to see what the future holds for the new Structurlam Mass Timber Corporation facility, which is slated to open mid-2021 in a former steel plant, and is expected to create 130 new jobs.
Castleberry said the city is currently in discussions with Conway Development Corporation and Conway Corporation about two additional employers that, "will bring a tremendous amount of opportunity to the people of Conway."