31 Dec 2020

501 LIFE Visionaries: Amanda Horton, Director of the Donald W. Reynolds Performance Hall

By Stefanie Brazile

Amanda Horton has been the director of the Donald W. Reynolds Performance Hall for seven years. The state-of-the-art facility is a 1200-seat theater on the University of Central Arkansas campus that presents annual performing arts series with nationally and internationally acclaimed touring artists. It also hosts various other groups, such as student organizations, local performing artists and community events.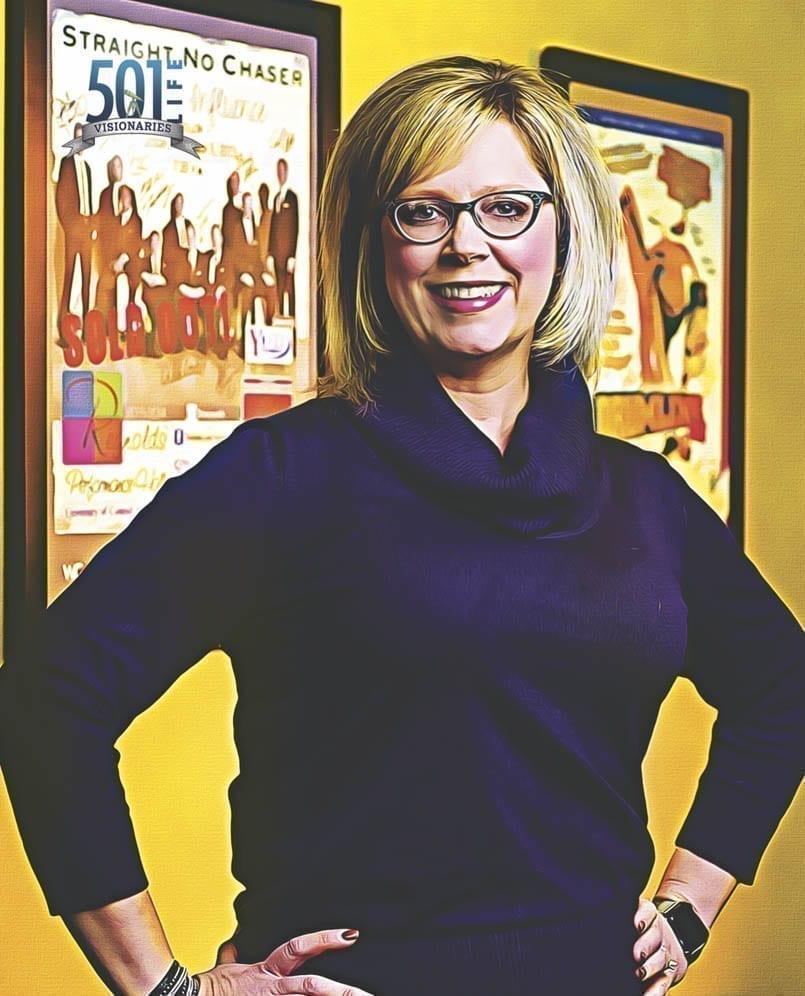 The greatest strength of Reynolds Performance Hall is that it is part of a college campus that values the educational benefits, cultural experiences and power of performing arts. Along with the community, UCA students have access to many types of arts experiences, including the Reynolds season, Arkansas Shakespeare Theatre and the Conway Symphony Orchestra, which are all located on campus. 
"The people of Conway and their love of the arts are also a big part of our success," Ms. Horton said. "We live in a community that sees the arts as so much more than entertainment, but also an avenue for educational opportunities, cultural awareness and quality of life enrichment."
Ms. Horton has a vision for Reynolds Performance Hall that includes:
1. To maintain a safe space for the arts to be performed and enjoyed. We have made many changes this year with the pandemic and will continue to diligently watch the health of our community and adjust to make sure that their needs are met when attending performances.
2. To present an exciting season and honor the commitments we have made to the touring artists. The pandemic has caused many of our shows to be postponed because the artists are not able to tour. We have worked with these artists to move their show dates into the 2021-22 season. Artists have suffered financially by not being able to perform, but they have also had the opportunity to stay home and work on their craft. They will be eager to perform and I have no doubt they will produce spectacular shows.
3. Finally, to provide shows that will entertain, heal and inspire. Music, theatre and dance all have a special way of benefiting their viewers emotionally and physically. Many people have not been able to attend live performances in months and they are desperately missing this part of their lives. We can't wait to have the opportunity to provide the arts to them again.
Her top goals for the next five years include:
1. The growth of our annual series is a major priority. In 2019, we celebrated our 20th anniversary and it was quite a milestone. We want to continue to grow by bringing in new, sensational artists. It's also important that we bring in a diverse offering of artists that will appeal to the various segments in our community. For example, we recently presented our first sensory-friendly performance and many people attended the show who had never been in our hall. It was thrilling to see people who don't always feel comfortable in a theater be given the opportunity to access the arts in a way that worked for them.
2. Our Main Stage Education Series serves students across Central Arkansas by providing opportunities for schools and home-school groups to see educational shows at Reynolds Performance Hall. We have continued this program on a smaller scale with home-school groups, but schools have not been able to take field trips this year. We hope to strengthen and broaden this program when schools are able to travel to the theater. We plan on offering amazing shows, master classes with the artists and other hands-on opportunities for our students.
3. In 2019, we kicked off our campaign to raise money to fund a new endowment for our Main Stage Education Series. Despite the pandemic, we have raised 60 percent of the start-up funds needed for the account. We will continue to work toward raising this money to ensure that our students have access to professional artists at a minimal cost for years to come.
Like many segments of society, the pandemic has put many artists' revenue streams on hold because they can't tour or perform. This does not just affect the performers, but also the technical staff, road crew, support teams and theaters that hire them. "It's important that these artists find a way to perform in a safe environment," Ms. Horton said.
There are many ways that the community can help with the mission of the Reynolds Performance Hall, according to Ms. Horton. Purchasing tickets and attending events is a benefit for both the theater and the patron. Businesses in the community can also help by sponsoring performances or donating to the Main Stage Education Series Endowment Fund. "If you are not able to financially support, then you can help promote our shows by leaving us a good review, sharing or posting our posters and brochures in your businesses, telling your friends about us and sharing our social media posts."
For more information, visit: uca.edu/publicappearances