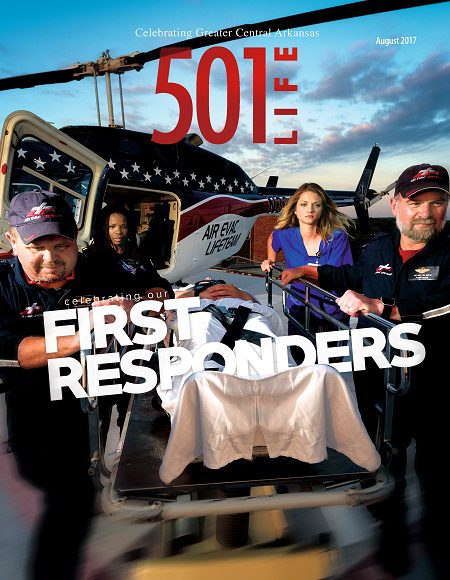 23 Jul 2017

501 LIFE to be featured during Channel 4 segment

Posted at 11:33 PMh

in

News

The August "Celebrating first responders" edition of 501 LIFE will be highlighted on KARK Channel 4 during the 12:30 p.m. show on Tuesday, July 25.


Each month, 501 LIFE co-publisher and editor Sonja Keith presents information about the current edition as it hits the streets.

"First responders are a special breed," said Keith. "They have tremendous heart when it comes to helping and caring for others at times of critical need. They give little thought or concern to the tough circumstances they are called to or the danger they might place themselves in.


"We are blessed by their willingness to rush to provide help. They work around the clock, in cold and hot temperatures and everything in between. Some are compensated for their service while others are volunteers. Their 'payment' comes in knowing that they have helped their neighbor and their community."


Some of the stories to be featured in the segment:


Cover story – The Air Evac Lifeteam offers emergency care when every minute counts.


Neighbors – It's been more than eight years since Conway firefighter and first responder Jon McMahan lost his battle with stomach cancer but his love of family and his heartfelt commitment to helping others are still being remembered.


Person of the Month – Johnathan Trafford has been a first responder for 15 years and has five family members who are also first responders. Today, he is the director of Conway County Emergency Management and 911.


"What an honor it is with this edition to celebrate the men and women who are first responders in the 501 – law enforcement, firefighting and emergency medical services – and thank them for their service."


In addition to the live KARK broadcast, the 501 LIFE segment can be seen on the station's website – arkansasmatters.com. For more information on this month's issue, visit 501lifemag.com.