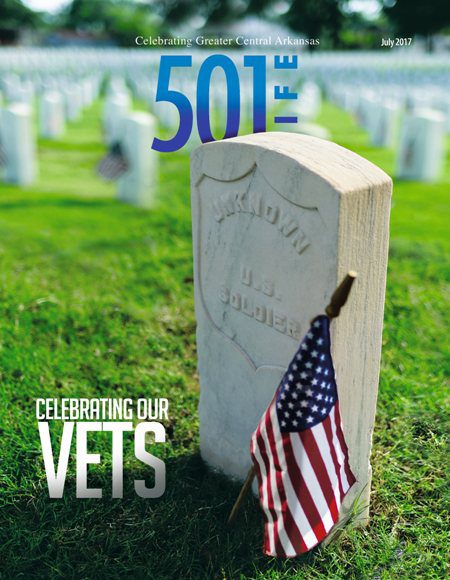 23 Jun 2017

501 LIFE to be featured during Channel 4 segment

Posted at 11:26 AMh

in

News

The July "Celebrating veterans" edition of 501 LIFE will be highlighted on KARK Channel 4 during the 12:30 p.m. show on Tuesday, June 27.


Each month, 501 LIFE co-publisher and editor Sonja Keith presents information about the current edition as it hits the streets.


"This month, we are celebrating the men and women who serve our country in the military," said Keith. "Our talented team put together some really interesting features, including a story about the new memorial at the University of Central Arkansas which honors those who made the ultimate sacrifice as well as Neighbors features on individuals who suffer from post-traumatic stress syndrome (PTSD).


"For our Person of the Month, we feature World War II veteran Bill Pate."


Keith will be joined for the 501 LIFE segment by Don Gardner, founder/president of Service Dogs of Distinction, to talk about the organization and its work with veterans. This month's issue includes a Pet feature on a local veteran who has been helped with a service dog from the organization. "It is amazing how much these specially trained service dogs can help our veterans overcome some of the challenges they face when they return home," Keith said.


For the cover of the July edition, 501 LIFE Photographer Mike Kemp took a photograph on Memorial Day at Little Rock National Cemetery which features the gravesite of an unknown U.S. soldier.


"As our country prepares to celebrate Independence Day, it is an honor to recognize our veterans and thank them for their service," Keith said.


In addition to the live KARK broadcast, the 501 LIFE segment can be seen on the station's website – arkansasmatters.com. For more information on this month's issue, visit 501lifemag.com.