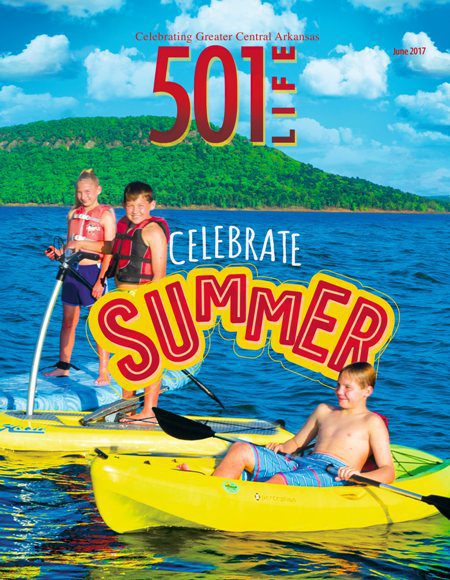 22 May 2017

501 LIFE to be featured during Channel 4 segment

Posted at 11:36 AMh

in

News

The June "Celebrating summer" edition of 501 LIFE will be highlighted on KARK Channel 4 during the 12:30 p.m. show on Tuesday, May 23.


Each month, 501 LIFE co-publisher and editor Sonja Keith presents information about the current edition as it hits the streets.


"This month, we are celebrating the season of summer," said Keith. "Our talented team put together some really interesting features, including a Faith story on a summertime mission trip to Guatemala and some tasty recipes with summer produce.


For the cover story in the June issue, which will be featured on KARK, the magazine recruited the help of Jorn Holt, dock master at Fairfield Bay.


"During the summer and throughout the year, Fairfield Bay and Greers Ferry Lake are favorite destinations in the 501. We appreciate Jorn Holt and the Fairfield Bay Marina for their help with this month's cover, which features Jorn's children on some of the cool water toys available to rent. We invited Jorn to this segment to share information on celebrating summer at Fairfield Bay."


In addition to the live KARK broadcast, the 501 LIFE segment can be seen on the station's website – arkansasmatters.com. For more information on this month's issue, visit 501lifemag.com.