25 Mar 2019

501 LIFE to be featured
 on Channel 4 news show

Posted at 5:43 PMh

in

News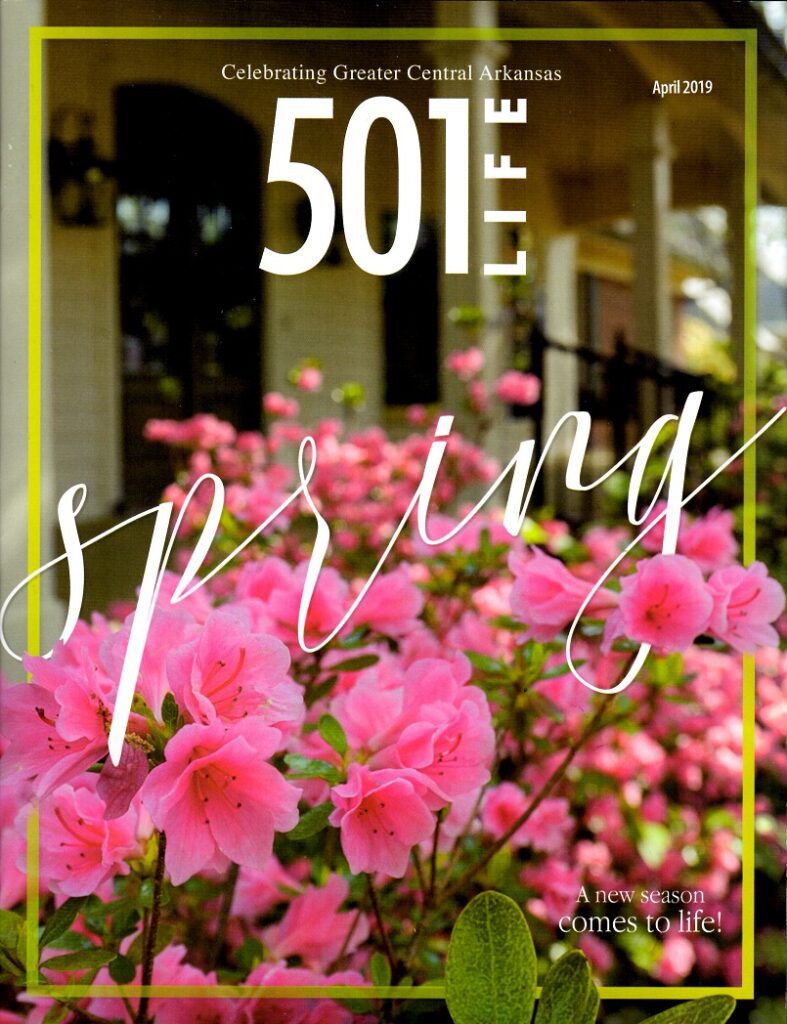 The April "Home and garden" edition of 501 LIFE will be featured during the 12:30 p.m. news show Tuesday, March 26, on KARK Channel 4. 
Each month, 501 LIFE co-publisher and editor Sonja Keith presents information about the current edition as it hits the streets.
"This month, 501 LIFE is celebrating spring with is annual 'Home and garden' edition," said Keith. "For this month's cover story, we feature the Jan and Granger Davis home in West Conway. What a treat to share this warm and inviting home with readers. Thank you, Jan and Granger!"
501 LIFE contributor Donna Benton has a 'missile silo makeover' story and Jan Spann shares information on the Master Gardeners program. Brittany Gilbert also has a helpful article about minimalism in home décor."
In addition, the April issue features a special eight-page insert highlighting this year's Laurels and Stripes gala, presented by the University of Central Arkansas.
Joan Shofner, executive director of Advancement Services, will join Keith for the Channel 4 segment to share information about this year's event, planned at 7 p.m., Saturday, March 30, in the UCA HPER Center. Organizers promise it's a Night of Distinction never seen before – celebrating distinguished alumni, supporting scholarships and changing lives, all while enjoying the Memphis Soul Revue.
The event will honor two exceptional individuals – 2019 Distinguished Alumni Award recipients Elizabeth "Liz" Blankenship and Dr. Barbara Williams. For more information, visit laurelsandstripes.com.
501 LIFE is a sponsor of the event. 
In addition to the live KARK broadcast, the 501 LIFE segment can be seen on the station's website – arkansasmatters.com. For more information on this month's issue, visit 501lifemag.com.