Aug 25, 2018

501 LIFE to be featured 
on Channel 4 segment

The September "Education" edition of 501 LIFE will be highlighted on KARK Channel 4 during the 12:30 p.m. news show on Friday, Aug. 31.

Each month, 501 LIFE co-publisher and editor Sonja Keith presents information about the current edition as it hits the streets. "This month, 501 LIFE is all about education,'" said Keith. "This edition has some great articles, including a guest column by University of Arkansas Community College at Morrilton Chancellor Dr. Larry Davis, who shares with readers his personal story and why vocational training is important not only in Arkansas but in the U.S."

501 LIFE enlisted the help of UACCM welding student Nathaniel Caldwell for the cover of this month's edition. "It is always a treat to get to visit the new Workforce Training Center at UACCM, where the cover photo was shot," said Keith.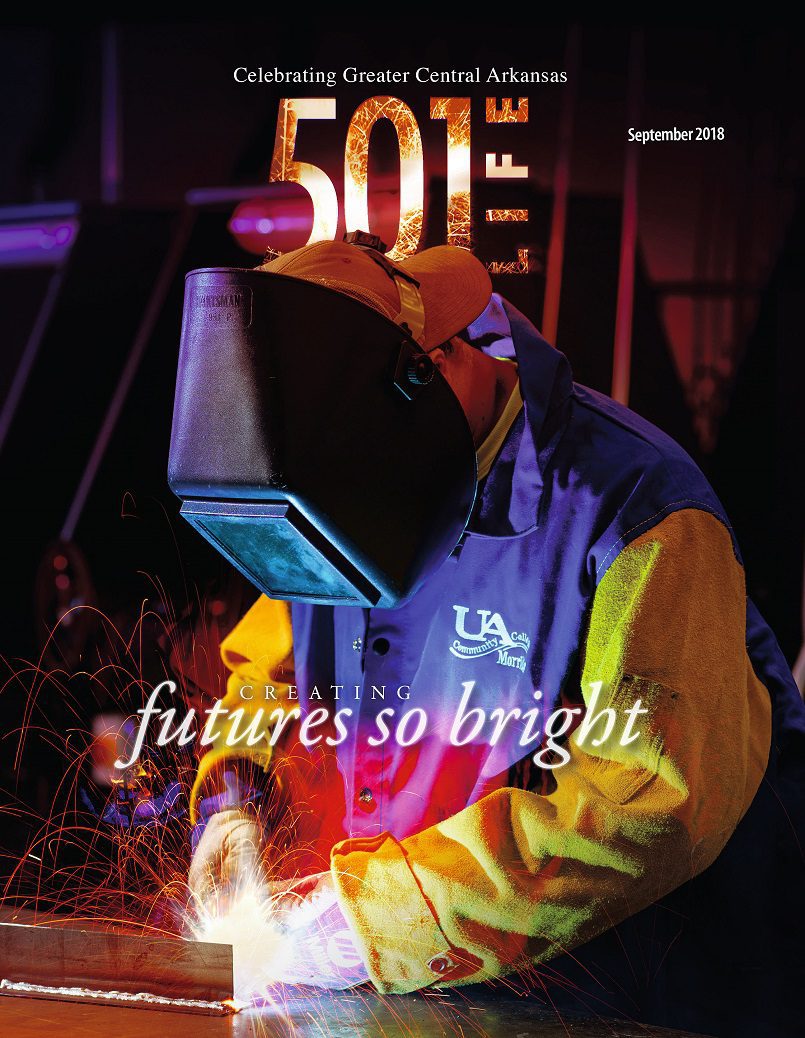 Other features in the September issue:
Neighbors – The fall will signal a big change for Katie Patrom. After 20 years of teaching piano lessons, she has decided instead to focus on a special student alone – her 2-year-old son.
Couple of the month – Jamie and Michael Stacks, married 23 years, have a love for family and education. She is the superintendent of the Wonderview School District in Conway County and he is the assistant superintendent and athletic director at Quitman Public Schools.
Home – 501 LIFE contributor Donna Benton explores kids spaces – a place to learn, build and create.
Person of the month – Before joining the Administrative Office of the Courts in a newly created position of juvenile justice specialist, Faye Shepherd was the chief of staff for the Faulkner County Juvenile Court.
In addition to the live KARK broadcast, the 501 LIFE segment can be seen on the station's website –
arkansasmatters.com
. For more information on this month's issue, visit
501lifemag.com
.