26 Nov 2018

501 LIFE to be featured
 on Channel 4 news show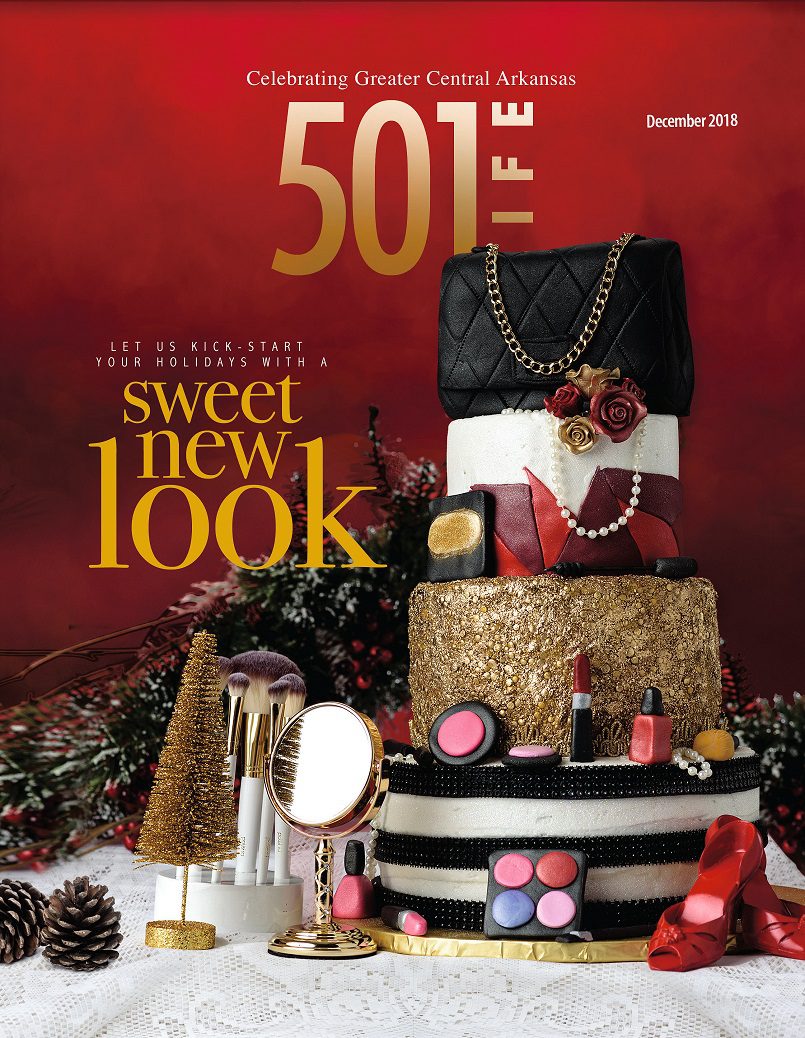 The December "Celebrating Christmas" edition of 501 LIFE will be highlighted on KARK Channel 4 during the 12:30 p.m. news show on Tuesday, Nov. 27.
Each month, 501 LIFE co-publisher and editor Sonja Keith presents information about the current edition as it hits the streets. "This month, 501 LIFE is all about the wonderful Christmas season in Central Arkansas," said Keith. "For the cover, we asked Julie Goodnight at Julie's Sweet Shoppe to create a festive cake that also helped announce our 501 Make Me Over Giveaway. The entry deadline is Monday, Dec. 31. More information and an entry form are available at 501lifemag.com."
Businesses participating in the giveaway are Bledsoe Chiropractic, Conway Regional Health and Fitness Center, Daisy-A-Day Florist and Gifts, EL Clinical Esthetics, First Service Bank, Harrington and Company, Julie's Sweet Shoppe, Rachel Deal General Dentist and The Sporty Runner.
Charlotte Strickland, whose nativity collection is featured in the December issue, will be joining Keith for the segment. "501 LIFE contributor Donna Benton put together a great feature on the Stricklands that details their collection of beautiful nativity displays that celebrate the Christmas season," Keith said. "We appreciate the Stricklands sharing their collection with 501 LIFE readers and joining us for the segment."
Also planned for the 501 LIFE segment on Channel 4:
The December edition includes the announcement of the 2018-19 501 Basketball Team. This year's team features 34 high school student-athletes who are making contributions on and off the basketball court.
In her monthly "Traveling the 501" feature, Linda Henderson presents photos and information about Pioneer Village in Searcy, which will host its annual Christmas event 10 a.m. to 3 p.m. on Saturday, Dec. 1.
In addition to the live KARK broadcast, the 501 LIFE segment can be seen on the station's website – arkansasmatters.com. For more information on this month's issue, visit 501lifemag.com.