22 Sep

501 LIFE to be featured
 on Channel 4 news show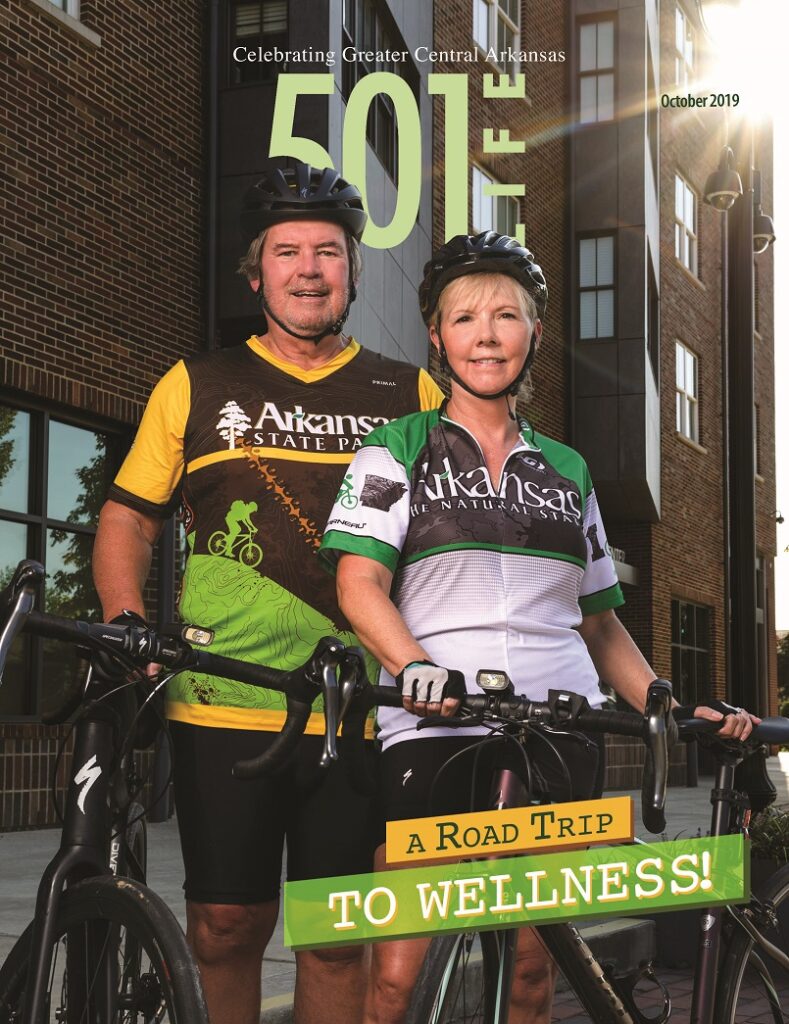 The October "Health and wellness" edition of 501 LIFE will be featured during the 12:30 p.m. news show on Tuesday, Sept. 24, on KARK Channel 4. 
Each month, 501 LIFE co-publisher and editor Sonja Keith presents information about the current edition as it hits the streets. 
The cover story of this month's edition features Tom and Melissa Courtway, who have taken up bicycling for physical fitness as well as an activity they can enjoy together. Both will be joining Sonja for the segment.
"We are excited to feature Melissa and Tom Courtway in this month's issue focused on health and wellness," said Sonja. "We appreciate them for sharing their love of cycling while encouraging others to consider it as a recreational activity.
"We also highlight a special event that Tom Courtway is heading up – the inaugural Big Bear Classic which is planned Saturday, Oct. 26, as part of homecoming festivities at the University of Central Arkansas."
501 LIFE is distributed at nearly 700 locations throughout Central Arkansas. Visit 501lifemag.com for more information and to see other stories in the current issue, where to pick up a copy and how to subscribe. You can also find 501 LIFE on Facebook and Twitter.