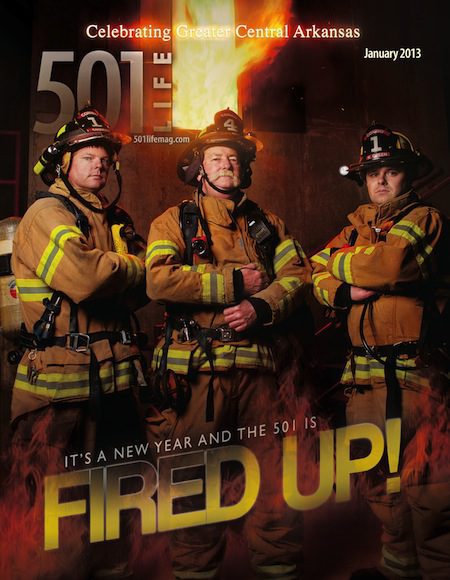 22 Dec 2012

501 LIFE segment Thursday

Posted at 9:13 AMh

in

News

The January edition of 501 LIFE will be highlighted Thursday on the KARK Channel 4 show.


Each month, 501 LIFE publisher and editor Sonja Keith presents information about that month's issue.

The theme for the January issue is "Get fired up" with a variety of fire-related features – from a family of Conway firefighters and the Morrilton fire department to spicy recipes and outdoor fireplaces.


"We are proud to recognize firefighters throughout the 501 for their service," said Keith.


Features selected from the January edition for inclusion in the segment include:

Cover story – Rodney Sanders has a strong commitment and interest in his work as a firefighter – something he shares with his son Larry and his nephew Randel. All three are members of the Conway Fire Department as well as the Highway 286 East Volunteer Department.
Neighbors – Morrilton Fire Chief Earle Eichenberger leads a 30-man team of volunteer firemen who work a full-time job as well as volunteer 24/7, 365 days a year.
Home – Outdoor fireplaces and fire pits add beauty, style and warmth to outdoor living. In addition, 501 LIFE takes readers inside the recently completed Whittany Rae Atkinson Girls Home at the Soaring Wings Christian Ranch.
Insert – This edition also features a special insert on US Compounding and its new state-of-the-art facility in Conway.

In addition to the live KARK broadcast, the segment can be seen on the station's website – arkansasmatters.com.