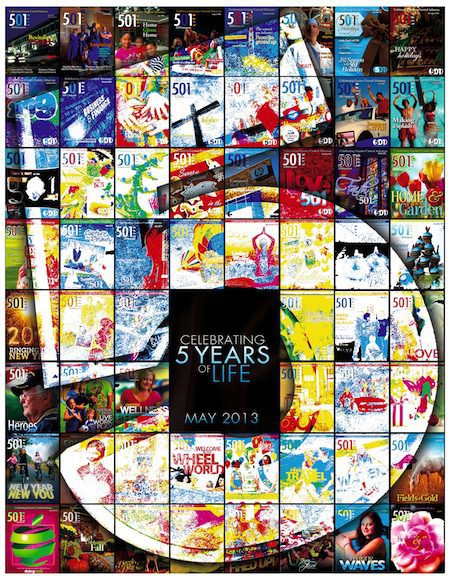 22 Apr 2013

501 LIFE segment Thursday on KARK

Posted at 8:58 PMh

in

News

The May edition of 501 LIFE will be highlighted Thursday, April 25, on the KARK Channel 4 show.


Each month, 501 LIFE publisher and editor Sonja Keith presents information about that month's issue.

"We are celebrating 501 LIFE's fifth birthday with our May issue," said Keith. "Most of the content for this edition, which will hit the streets later this week, offers a reflection on the last five years and a look ahead.


"This special anniversary issue represents a dream come true and the culmination of many, many prayers. The 501 team has had fun looking back on the last 59 issues of the magazine in putting together this edition. We have assembled some of our favorites from the last five years – from vintage 'Loving LIFE' photos to some of the best work from our talented photographers Mike Kemp, Bill Patterson and Todd Owens."


Selected from the May edition for inclusion in the segment include:


FEATURE – 501 LIFE takes a look at the last five years "By the numbers" with interesting facts and tidbits.


MAIN STORY – After much prayer, planning and hard work, what once was a dream is now a successful reality as 501 LIFE magazine turns 5 years old this month. Owners Donna Spears and Sonja Keith took their leap of faith when they opened 501 Advertising and Publishing in Downtown Conway in February 2008. Together, they brought many years of experience in journalism, advertising, publishing and marketing.


HOME – RaeLynn Callaway shares her five favorite Home features. "What an awesome experience and blessing it has been to work with 501 LIFE," she wrote. "But even more of a blessing has been the opportunity to share in the lives of the 501 LIFE readers. Thank you to all who have opened their homes and given us a peek inside."


SPORTS – It was a time of remembering and recognition as the Conway Kiwanis Club celebrated the last 30 years of the Toad Suck Daze Run. The program for a recent club meeting was devoted to the event, which has raised more than $300,000 and benefitted countless local non-profits.


In addition to the live KARK broadcast, the segment can be seen on the station's website – arkansasmatters.com.