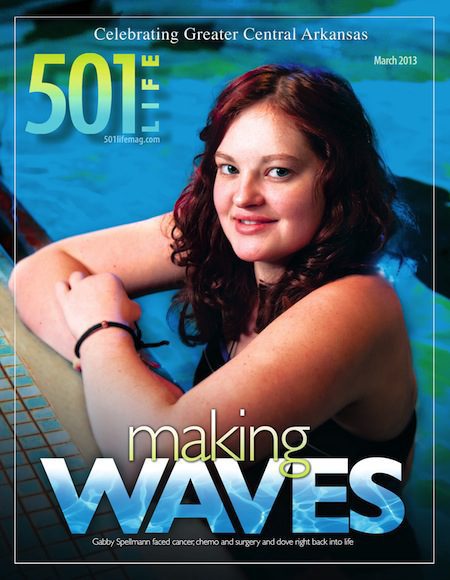 24 Feb 2013

501 LIFE segment Thursday on KARK

Posted at 11:12 PMh

in

News

The March edition of 501 LIFE will be highlighted Thursday on the KARK Channel 4 show.


Each month, 501 LIFE publisher and editor Sonja Keith presents information about that month's issue.

The March issue features several sports-related stories as well as springtime features.


"This month's cover story profiles Conway High swimmer Gabby Spellmann who is an inspiration to so many," said Keith. "In 2009, Gabby was just starting the eighth grade when she was diagnosed with cancer. She spent half of the next year at Arkansas Children's Hospital where she received excellent care. Her last chemo treatment was October 2010 and thankfully, her scans have been clear.


"What an incredible young lady and an incredible story."


Other features selected from the March edition for inclusion in the segment include:


Feature – Three individuals will be honored at the third annual Night of Distinction at the University of Central Arkansas – Dr. Joe Allison, Terry Pillow and Patsy Newton. 501 LIFE is proud once again to serve as a major sponsor of the event, which will benefit the UCA Honors College.


Entertaining – Easter is around the corner and 501 LIFE contributor Don Bingham shares his thoughts on the holiday with some family favorite recipes.


Person of the month – In keeping with our sports theme, 501 LIFE is proud to feature B.J. McMillen, who has to be the No. 1 fan for the Greenbrier Panthers, as our Person of the Month.


In addition to the live KARK broadcast, the segment can be seen on the station's website – arkansasmatters.com.