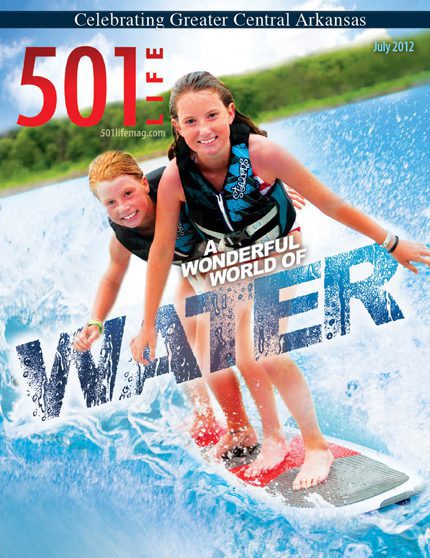 25 Jun

501 LIFE segment Thursday on KARK

The July edition of 501 LIFE will be highlighted Thursday on the "Arkansas Today" show on KARK Channel 4.

The show begins at noon each day.


Each month, 501 LIFE publisher and editor Sonja Keith presents information about that month's issue. Features selected from the July edition for inclusion in the segment include:

COVER – This month, 501 LIFE is celebrating the "Wonderful World of Water" in Central Arkansas – from information on the upcoming cardboard boat races at Heber Springs to tasty flavored water recipes.

Home – Interior designer RaeLynn Callaway shares two homes with our readers that feature incredible outdoor spaces complete with swimming pools.

Gardening – Conway Corporation and the Faulkner County Master Gardeners have teamed up to show water conservation tips with the creation of Legacy Gardens. Readers will learn that they can have a beautiful garden and be water smart!

Special section – This edition features an 8-page pullout which details the recent expansion of the surgical and obstetrics areas for the Conway Regional Health System.

501 in pics – In the monthly photo essay, 501 photographer Mike Kemp shares some of the incredible water scenery in Central Arkansas.

In addition to the live broadcast, the segment can be seen on the station's website – arkansasmatters.com.