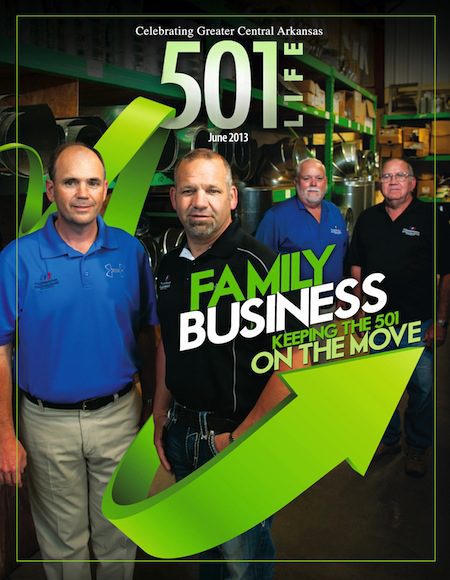 27 May 2013

501 LIFE segment Thursday on KARK

Posted at 4:05 PM

in

News

The June edition of 501 LIFE will be highlighted Thursday, May 30, on the KARK Channel 4 show.


Each month, 501 LIFE publisher and editor Sonja Keith presents information about that month's issue.

"For our June issue, we selected 'All in the family' as our theme. Among our features, we highlight some businesses that are family-owned and operated, like Freyaldenhoven Heating and Cooling, which is featured on this month's cover," said Sonja J. Keith, editor/publisher.


Selected from the June edition for inclusion in the segment include:


NEIGHBORS – 501 LIFE features a special gift presented by the Farris Family grandchildren to their grandmother Beneva to remember Aunt Betty who died nearly 40 years ago in a fall at Cadron Settlement Park. Although none of the grandchildren remembered their aunt, they were moved by their grandmother's love to ask the City of Conway to rename a pavilion for the young woman.


NEIGHBORS – Another article tells the story of Alan and Regina Hoelzeman of Conway County who for their 25th wedding anniversary visited Rome, where they happened to be at the right place at the right time to meet the Pope.


HOME – Interior designer RaeLynn Callaway shares some great kitchen renovations and helpful tips for readers.


TYING THE KNOT – Also in keeping with the theme, this month's edition includes a story and photos from a garden wedding that was a family affair for Trey and Jessica Mallett.


In addition to the live KARK broadcast, the segment can be seen on the station's website – arkansasmatters.com.