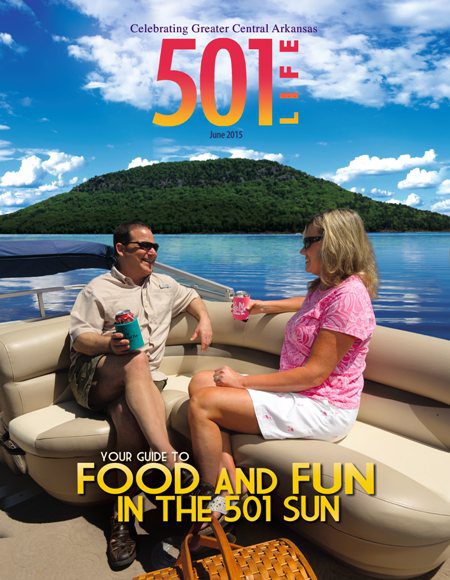 22 May

501 LIFE segment scheduled today on KARK Channel 4

The June "Celebrating Summer" issue of 501 LIFE will be highlighted about noon today on KARK Channel 4.

Each month, 501 LIFE publisher and editor Sonja Keith presents information about that month's issue.


"In our June edition, 501 LIFE is celebrating summer food and fun, and what better place to do that than Fairfield Bay," said Keith. "Our crew made a trip to Van Buren County to photograph this month's Couple – Tammy and Doug Landry – for the cover of this edition. It was a beautiful day to be on the lake."


The June issue also features LIFE Pics from events throughout Central Arkansas including the UCA Night of Distinction at the Arkansas Governor's Mansion, Cabot Strawberry Festival, the St. Joseph prom, the Greenbrier after-prom and the Unity Health Foundation "Choose to Shine" in Searcy.


"We also have several interesting Neighbors features this month."


In addition to the live KARK broadcast, the segment can be seen on the station's website – arkansasmatters.com.