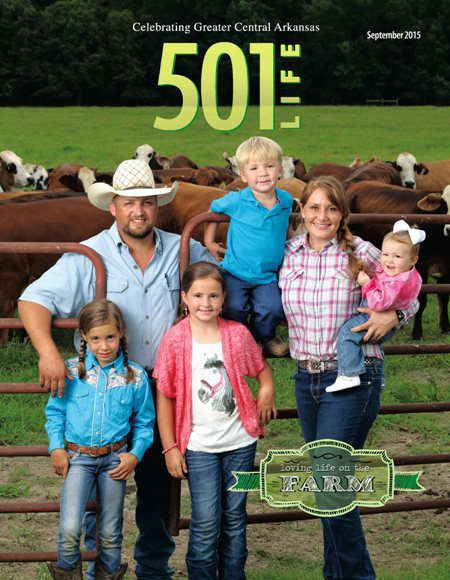 31 Aug 2015

501 LIFE segment scheduled Friday on KARK Channel 4

Posted at 11:40 AMh

in

News

The September "Loving life on the farm" issue of 501 LIFE will be highlighted on KARK Channel 4 during the 12:30 p.m. show on Friday, Sept. 4.


Each month, 501 LIFE publisher and editor Sonja Keith presents information about that month's issue.


"In this edition, 501 LIFE is proud to celebrate those involved in an important industry in Central Arkansas and throughout the state – agriculture," said Keith. "From young people involved in great programs like FFA to families recognized for their hard work on and off the farm, it is obvious that agriculture is an important aspect of life for many in our area. We thank those who are involved in the industry for their efforts that put food on the table for so many."


This month's cover features Couple of the month Cody and Sarah Lewis and their children at the family farm in the Springhill community. "We were so excited to feature this sweet family on this month's cover," Keith said. "We are also happy that the Lewis Family will be joining us for the Channel 4 segment."


In addition to the live KARK broadcast, the segment can be seen on the station's website – arkansasmatters.com.