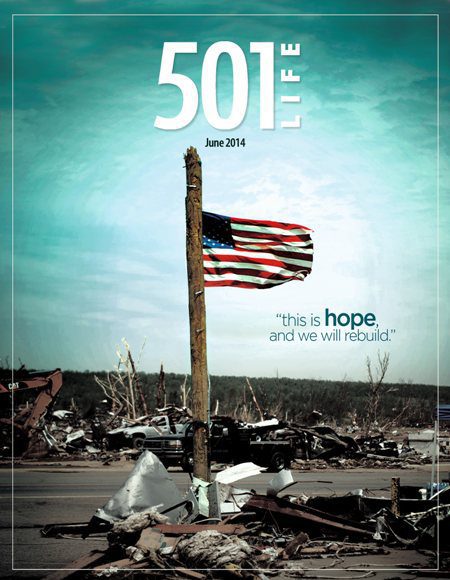 23 May 2014

501 LIFE segment on KARK

Posted at 11:19 AM

in

News

The June edition of 501 LIFE – which features special coverage of the devastating April 27 tornado – will be highlighted on KARK Today on Channel 4 at 6:15 a.m. Thursday, May 29.

Each month, 501 LIFE publisher and editor Sonja Keith presents information about that month's issue. "Photos and videos are incapable of capturing the enormity and gravity of the damage and devastation following the April 27 tornado that ripped its way through the 501," Keith said. "In similar fashion, words cannot begin to describe the 501 spirit that prevailed in the minutes, hours and days that followed."


The special tornado coverage includes:
• 501 LIFE photographer Angie Davis shares her thoughts and photos, including this month's cover photo, on "The worst night."
• Cotton Rohrscheib shares his account of April 27 in "The last chase."
• Conway Regional sees flood of patients.
• President Barack Obama sees devastation firsthand.
• An overwhelming relief effort but more help is needed.
• Tyson Foods ministers to needs.
• Thousands gathered at Dickey-Stephens Park for a storm relief fundraiser.


"Our hearts break for those who lost loved ones, and we extend our deepest sympathy. We pray for a speedy recovery for those who suffered injury. We are saddened for those who lost their homes, their belongings and their businesses."


The June edition will hit the streets this week.


In addition to the live KARK broadcast, the segment can be seen on the station's website – arkansasmatters.com.