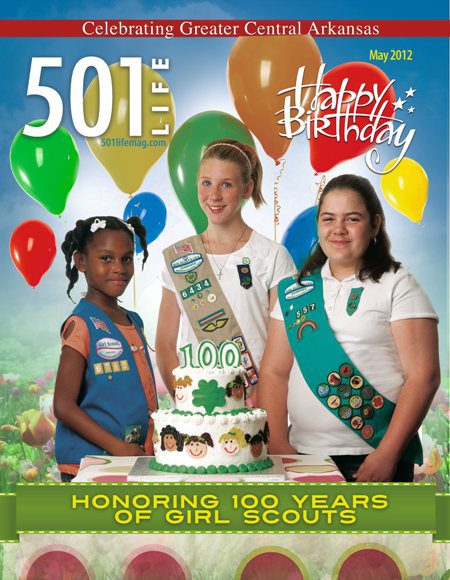 23 Apr 2012

501 LIFE publishes May issue; Channel 4 segment on Monday

Posted at 4:15 PMh

in

News

The May edition of 501 LIFE – which features a variety of stories related to "Youth" – will be distributed this week.


"This month, 501 LIFE is proud once again to celebrate one of our area's most precious resources – our youth!" said 501 LIFE publisher/editor Sonja J. Keith.

"There are many wonderful youth programs in Central Arkansas, and for this issue, we selected the Girl Scouts on the occasion of the group's 100th anniversary for this month's cover story."


The May issue will be featured on the KARK Channel 4 "Arkansas Today" show on Monday, April 30. Each month, Keith presents information about the current issue.


Features selected for inclusion in the segment include:


Neighbors – In just a little more than a year after helping organize and open a food pantry at UofA, Morrilton native Julia Lyon was shaking President Obama's hand for a job well done.


Home – 501 LIFE contributor and interior designer RaeLynn Callaway shares some great kids' bedrooms in this edition and offers some helpful design tips. Whether creating a space for a tot, tween or teenager, using the best color palette for your child is the key to a great design.


Sports – 501 LIFE celebrates the Wonderview Lady Daredevils on their state basketball championship – a first in school history.


501 in pics – Spring has sprung in the 501 and photographer Bill Patterson captured Central Arkansas "Pretty in Pink" for this month's 501 in pics photo essay.


In addition to the live broadcast on Channel 4, the segment can be seen on the station's website – arkansasmatters.com.