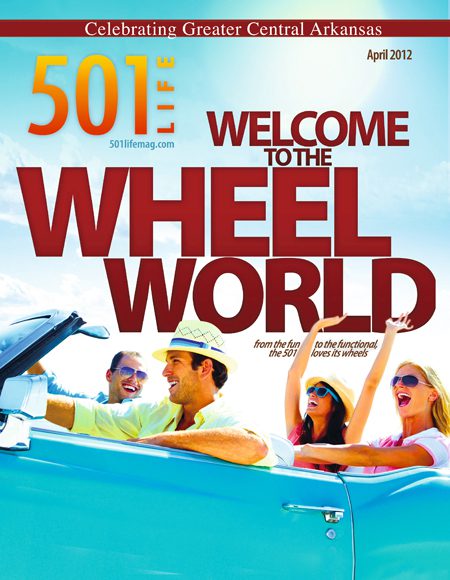 26 Mar 2012

501 LIFE publishes April issue; Channel 4 segment on Thursday

Posted at 8:01 PM

in

News

The April edition of 501 LIFE – "Welcome to the Wheel World" – will be highlighted Thursday on the KARK Channel 4 noon show.


Each month, 501 LIFE publisher and editor Sonja Keith presents information about the current issue. "This month's edition has a fun theme – wheels!" said Keith. "If there is one thing everyone in the 501 has in common, it is wheels. They come in all sizes – from wheelchairs and skateboards to motorcycles, cars and trucks. And this issue has a variety of stories on nearly every type."

Features selected for inclusion in the segment include:


"My First Vehicle" – Recognizing that there's something special about that first car or truck, 501 LIFE asked a few individuals to share their "first" vehicle experiences with readers. "We received some interesting and funny comments and a handful of old photos for the feature."


Home on Wheels – Two 501 couples – the Middletons in Little Rock and the Lienharts in Morrilton – shared their beautiful "homes on wheels."


Neighbors – Jacqueline Bettis is only 25, but she has spent her life overcoming obstacles that might have sunk a lesser person. And she's nowhere near through.


501 in pics – For those interested in older wheels, 501 LIFE Photographer Mike Kemp gives readers a peek at the Museum of Automobiles atop Petit Jean Mountain in this month's "501 in pics" feature.


In addition to the live broadcast, the segment can be seen on the station's website – arkansasmatters.com.