29 Nov 2022

501 LIFE Kid of the Month: John Havard

By Becky Bell

Whether it is in the classroom or in athletics, John Havard, 13, likes to be involved in many activities.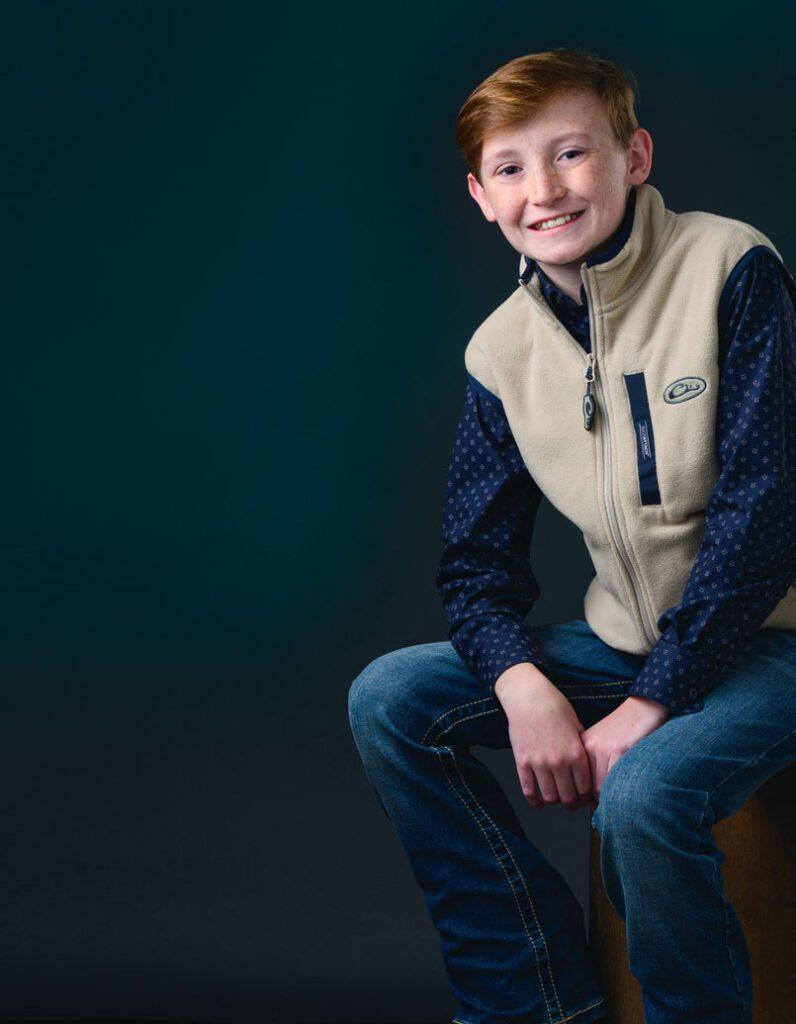 John's parents are Jason and Jessica Havard, and the family lives in Conway with their two dogs, Snoopy and Scout. Since the third grade, he has played on the Conway Christian School Eagles basketball team. But this fall, as a seventh grader, he had the opportunity to try throwing the old pigskin around with the football team. And, oh boy, does he already have a thirst for the way it makes him feel as the team makes their way down the field to make a touchdown.
"I probably like football over basketball, and I don't think it's because it's new to me. I think it's because it seems more special," he said. "If you make a touchdown, it is a lot more meaningful than if you make points in a basketball game, and if you get a tackle, then it means more than blocking a pass in basketball."
Although basketball fans might disagree with John's opinions on basketball vs. football, most people would agree with his thoughts about the importance of being kind to others and lending a hand when it's needed.
Mendy Clanton, who taught John English in the fifth and sixth grades, said she remembers him as one of the most thoughtful students.
"He made sure others were included. He expressed concern for his teachers, as well," she said. "John worked hard at academics, but his kindness towards others is what I will always remember about him."
Parker Whitson, John's football coach and Bible and history teacher, admires him for his abilities in the classroom.
"John is a wonderful student to teach. He works hard and is a natural leader in the classroom," Whitson said.
History is John's favorite subject along with his Bible class, which allows students to delve into a new book of the Bible each week. "History is my favorite because it's like no other subject," he said. "You get to learn about cool things from the past, and that is interesting. It is important to learn from our past, so we don't repeat our mistakes in the future."
John also enjoys Bible class and appreciates the opportunity to study it daily in school.
"We are doing a course over the book of Mark. We read about it and discuss it," he said. "When you study the Bible every day at school, it reinforces what you learn at home and church."
Other activities outside of school that John enjoys are being on the school trap team, the quiz bowl team, camping, hunting and being in the junior high choir.