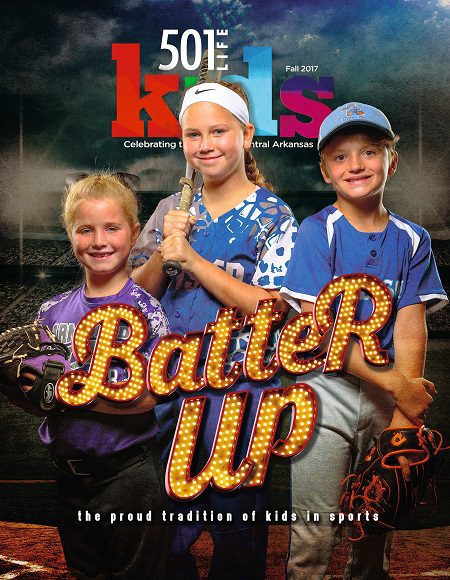 06 Aug 2017

501 Kids publishes sports issue

Posted at 8:36 AMh

in

News

The latest edition of 501 Kids – with the theme "Celebrating sports" – is hitting the streets.


"As the summer winds down and students get ready to head back to the classroom, some parents consider adding a sports activity to the family's schedule," said co-publisher and editor Sonja J. Keith. "Now seemed like the perfect time for 501 Kids to share information about local sports programs."

The list of youth sports programs in 501 Kids is also posted on 501lifemag.com and will be expanded and updated as information becomes available. "It is our hope that parents will refer to the website periodically to learn what sports programs are available and upcoming registration deadlines.


"At a time when it seems that more and more children are occupied indoors with 'screen time' regular physical activity is so important. In addition to obvious health benefits associated with sports activities, being involved in a recreational program can also help children learn other skills, including how to handle winning and losing as well as how to interact with other children."


In addition, 501 Kids contributor Katelin Whiddon shares some important information for parents to ensure a young person's safety when engaging in sports activities.
Other stories featured in this edition include:


EVENTS – An educational and fun season is planned for the Main Stage EdUCAtion program at Reynolds Performance Hall at the University of Central Arkansas.


PARENTING – 501 Kids contributor Brittany Gilbert offers some suggestions on how to teach children to be a good friend.


HEALTH – With back to school right around the corner, now is a good time to review backpack safety in the 501.


HOME – 501 Kids contributor Donna Benton shares the story of Amy and Wayne Landers who designed a nursery befitting a prince or a princess.


501 Kids is distributed through schools, daycare centers and businesses throughout Faulkner County. Copies are available at the 501 LIFE office at 701 Chestnut St. in Conway and at the following locations of advertising partners: Central Arkansas Pediatrics, Conway Regional Medical Center, First Security Bank, First Service Bank, Shoe Choo Train and St. Joseph School.