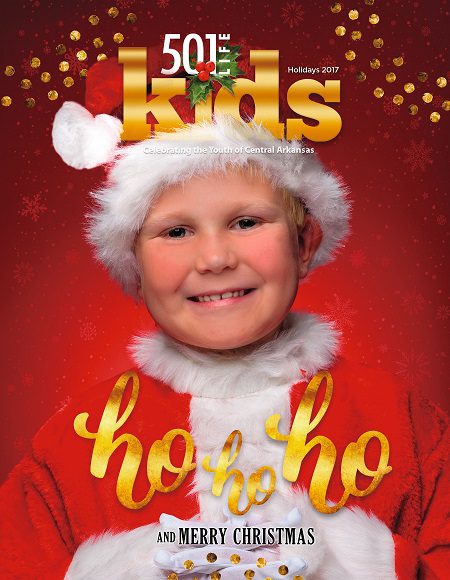 05 Nov

501 Kids holiday issue hitting the streets

The latest edition of 501 Kids – with the theme "Celebrating the holidays" – is hitting the streets.


"This time of year is rich in tradition, with special events and activities planned in the weeks ahead. We detail many of those events in our annual holiday edition," said co-publisher and editor Sonja J. Keith. "A major attraction for many in the 501 is Dazzle Daze, which will kick off with Girls' Nite Out on Thursday, Nov. 16, and continue with two days of general shopping on Friday, Nov. 17, and Saturday, Nov. 18."


The event, which will be held at the Conway Expo Center and Fairgrounds, is sponsored by the Conway Regional Women's Council. Tickets can be purchased at dazzledaze.com. "Not only are shoppers getting a jumpstart on their holiday purchases, they are also helping their community. Proceeds are used to purchase equipment and support programs through Conway Regional Health System."


501 LIFE is a Presenting Sponsor.


This year's Dazzle Daze event will feature something special for children – an expanded Teddy Bear Clinic, which is featured in 501 Kids.

"Young people will have an opportunity to bring their stuffed animal or doll – or purchase one there – to a special location at the expo center for an exam by a health care professional," Keith said. "The youngster will be decked out in scrub hats, shoe covers and mouth covers. They also will receive a toy stethoscope to listen to their own hearts or their parents' hearts beating. Not only is it a fun activity, it can help kiddos feel more at ease the next time they have to go to the doctor – what a great idea!"


This edition of 501 Kids also includes "Loving 501 Kids" photos as local students headed back to school.


Other stories featured in this edition include:

HEALTH – 501 Kids contributor Katelin Whiddon shares some important information for parents to ensure happy and healthy holidays.
PARENTING – 501 Kids contributor Brittany Gilbert offers some suggestions on how to teach children hospitality for the holidays.
GUEST COLUMN – Jamie Ward, owner of Curricula Concepts, Inc. shares her thoughts on making families resilient.
501 Kids is distributed through schools, daycare centers and businesses throughout Faulkner County. Copies are available at the 501 LIFE office at 701 Chestnut St. in Conway and at the following locations of advertising partners: Central Arkansas Pediatrics, Conway Regional Medical Center, First Security Bank, First Service Bank, Shoe Choo Train and St. Joseph School.