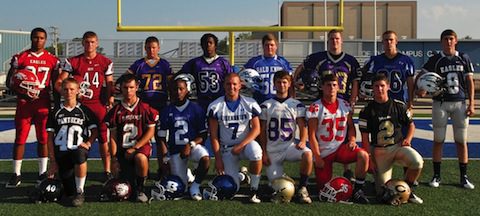 27 Sep

501 Football Team to be recognized Saturday

501 LIFE is planning several special festivities to recognize the 17 members of the 501 Football team.


A reception in honor of the team will be held 1 p.m. Saturday, Oct. 1, at the 501 office (701 Chestnut St. in Downtown Conway). A special presentation to each player will be made at 1:30. Light refreshments will also be served.

The players will also be special guests at the 501 LIFE tailgate party at the University of Central Arkansas prior to the Hall of Fame game that evening. 501 LIFE is the sponsor for the UCA game.


Family, friends, teammates and coaches are invited to attend the reception and the tailgate party, which is also open to 501 LIFE readers.


Smith Ford and Summit Bank are sponsors of the 501 Football Team.