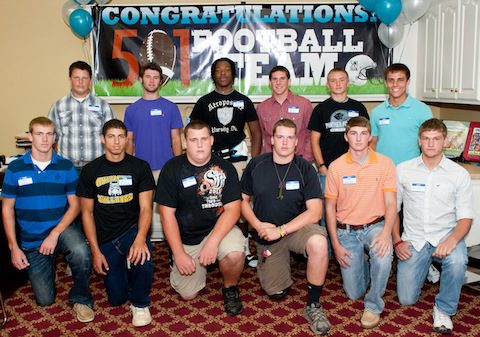 05 Oct

501 Football Team honored

The inaugural 501 Football Team was honored Saturday at a reception held at the 501 Advertising and Publishing office.


Players were nominated by their respective coaches and selected by the 501 Football staff.

At least one player from every county in the 501 was selected – based not only on what they do on the field, but also for what they contribute off the field.


A special presentation was made to each player.


The players were also special guests at the 501 LIFE tailgate party at the University of Central Arkansas prior to the Hall of Fame game that evening. 501 LIFE was the sponsor for the UCA game.


Smith Ford and Summit Bank are sponsors of the 501 Football Team.


See more photos from this event in our upcoming November issue of 501 LIFE magazine.