03 Sep 2023

501 Football Team 2023: Zane Widener – Clinton

Zane Widener has given the Clinton Yellowjackets big-time production on both sides of the ball the last two seasons, and 2023 shouldn't be any different.

Widener tied the school record for most touchdowns in one game (six) and led the team in rushing and tackles last season.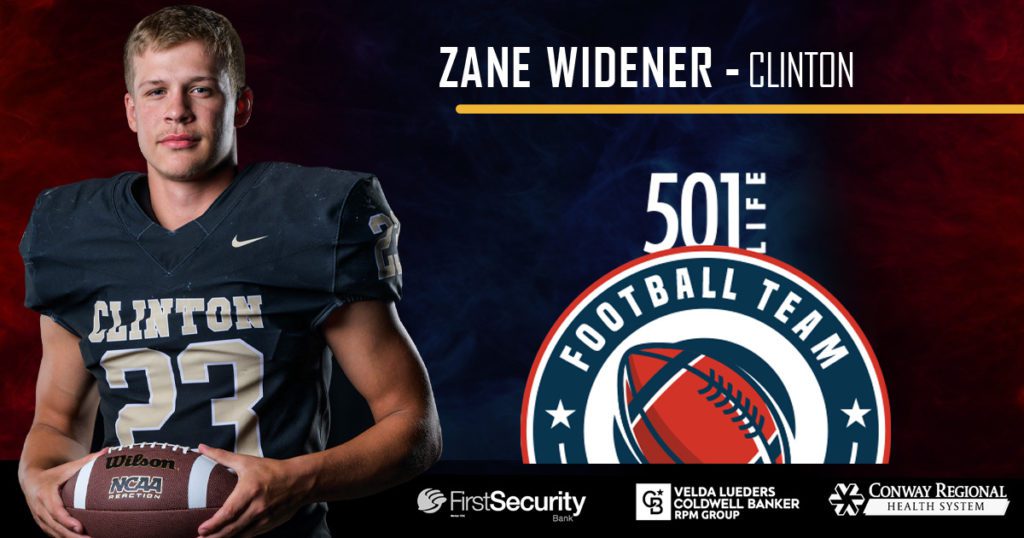 "Zane is a great running back with good vision for the endzone," Clinton Head Coach Chris Dufrene said. "He also blocks well for his teammates. I expect Zane to have an amazing senior year, be a three-time All-Conference and two-time All-State player. Zane is a three-sport athlete and shows younger athletes they can play multiple sports and be very successful."
Widener started playing football in the third grade and was drawn to the sport by the ambiance of Friday nights.
"It was always the crowd and the environment," Widener said. "The fireworks after a touchdown and the student section chants drew me to the sport."
Widener has set big goals for this fall, including more than 1,000 yards rushing, 75 tackles, beating the school record for touchdowns in a single game, earning All-Conference and All-State again, winning the Battle of the Little Red against rival Heber Springs (Clinton hasn't lost to the Panthers since 2015) and making it back to the state playoffs.
"Zane is a born leader on or off the field," Dufrene said. "He always has a good attitude. He participates in lots of areas, including Future Farmers of America, Fellowship of Christian Athletes and his youth group at First Baptist Church."