03 Sep 2023

501 Football Team 2023: Tanner Holden – Benton

Tanner Holden is willing to work for any advantage on the football field. Nowhere has that been clearer than in the weight room.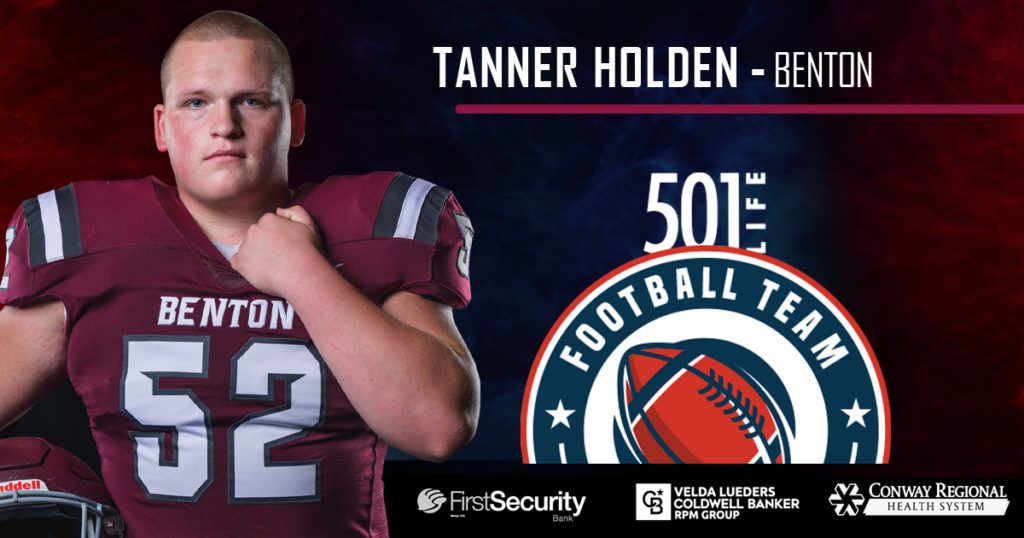 "I've taken pride in the trials of the weight room at Benton," Holden said. "Throughout high school, I've gained 75 pounds to help me be the best I can be for my team. I think it's easy to say from within this organization and from the outside that we're poised to win a [championship], and that's what I'll stick by. We were 11 seconds from the big game last season, and I think we've only gotten better since. If we can keep practicing like a championship team, good things will happen in December."
Holden, a two-year letterman for the Panthers, earned the team's 12th man award last season for his versatility (Holden played snaps at every offensive line position and at tight end).
"Tanner is very respected by his team because he is a great competitor on the field and in the weight room," Benton Head Coach Brad Harris said. "He is one of our team leaders in our program, on the field, in the classroom and in the locker room. Tanner always leads as an example; not many players are going to outwork him."
Holden attended Arkansas Boys State this summer, where he was elected as one of the state's two Boys Nation delegates. He tends livestock at home and serves as a youth elder and volunteer sound technician at his church.