03 Sep 2023

501 Football Team 2023: Skylar Purifoy – Lakeside

With its uncharacteristic 2022 season in the rearview mirror, Lakeside moves forward into 2023 with a new head coach, experienced talent on both sides of the football and a new opportunity to make some noise across Class 5A.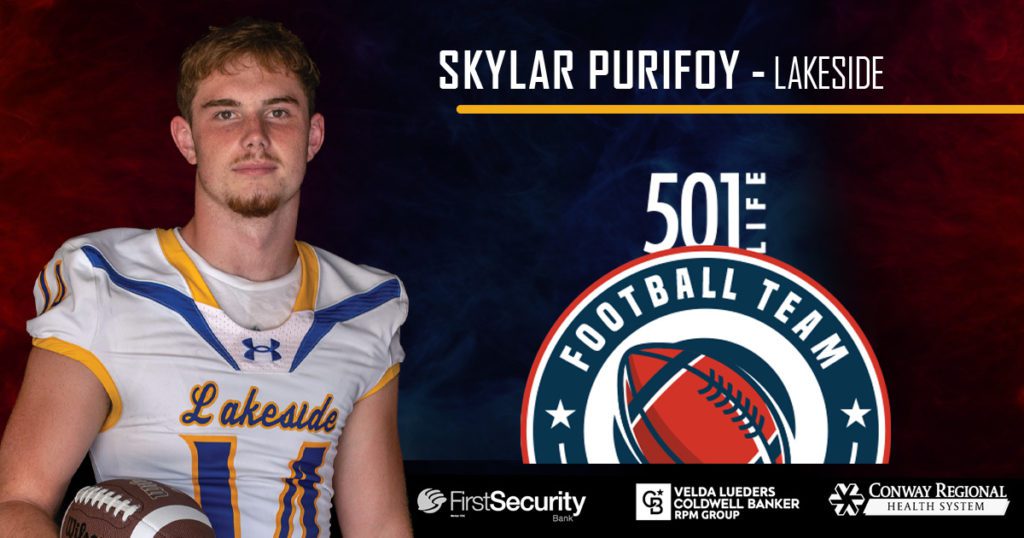 As one of the Rams' top threats in the red zone last season, senior wide receiver and tight end Skylar Purifoy returns as one of Lakeside's biggest offensive weapons this fall.
"Skylar is a very respectful young man and a great leader for our program," Lakeside Head Coach Garren Rockwell said. "At 6'5" and 215 pounds, he can jump! His abilities on the field make him a matchup problem for opposing defenses."
Averaging nearly 13 yards per reception, Purifoy grabbed 38 passes for 482 yards and five touchdowns last fall. The speedy senior contributes on kickoff returns for the Rams as well.
"My expectations for Skylar this year are to be a tough player and leader for us on the field," Rockwell said. "He's a good kid with a bright future ahead of him."
When he's not leading the Rams to victory on the gridiron, Purifoy excels on the basketball court for Lakeside and is a positive influence on his classmates and in his Garland County community.
"Skylar is always willing to help a classmate and can make them laugh when they are having a bad day," Rockwell said. "He has also volunteered in many of our community service projects on the football team and through his church."