03 Sep 2023

501 Football Team 2023: Nik Franklin – Riverview

Nik Franklin is the kind of senior who coaches love to have on the team. He's the type of student-athlete who is willing to put in the work every day.

Last fall as a junior, Franklin played both ways for the Riverview Raiders, rushing for more than 500 yards and playing linebacker, too.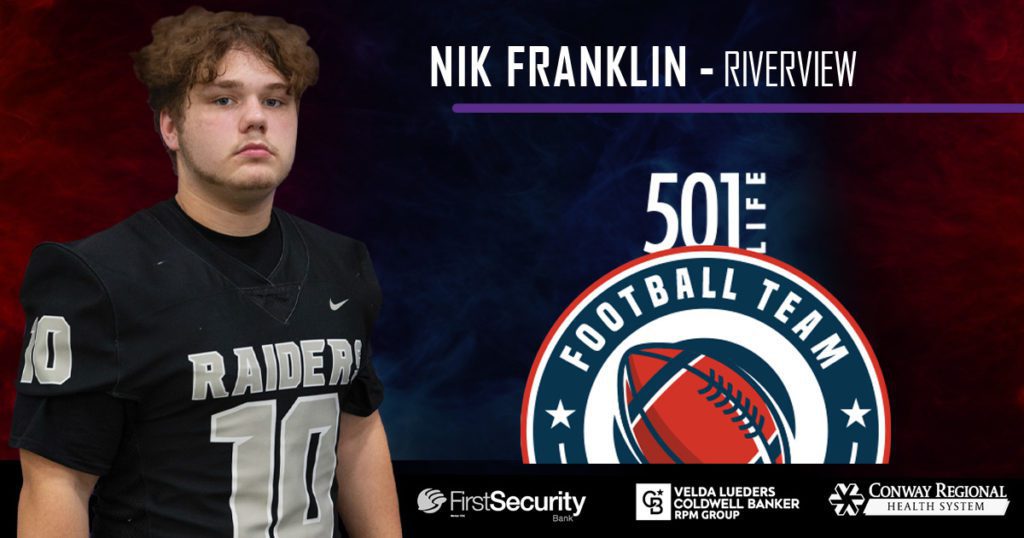 "On the field, Nik's best qualities are that he's a hard worker, a leader and he loves football," Riverview Head Coach Steve Williams said. "Off the field, he's a leader in the classroom with a GPA of 3.5. He helps with youth programs. We expect him to have a very successful senior year carrying the payload at running back."
Franklin earned All-Conference honors last year on the gridiron for the Raiders. He also plays basketball at Riverview. "I started playing football when I was 5 years old," Franklin said. "I was always a big kid, so I just wanted to join football, and ever since then, I loved it. Scoring my first ever touchdown was a special memory. It was special to me because I had special people there watching me and making them proud."
Franklin has set personal goals to earn All-Conference and All-State honors this season, and as a team, he and the Raiders are striving to make it past the first round for the first time since 2010.  "I want to be remembered as the most dominant fullback," Franklin said. "As a student-athlete, to be the athlete, the student part comes first."