03 Sep 2023

501 Football Team 2023: Luke Underwood – Perryville

Despite multiple injuries last season, Perryville showed promise in Class 2-3A conference play and came close to winning its first playoff game since 2005.

Led by senior running back and linebacker Luke Underwood, the Mustangs carry that momentum into 2023 with a dark horse mentality.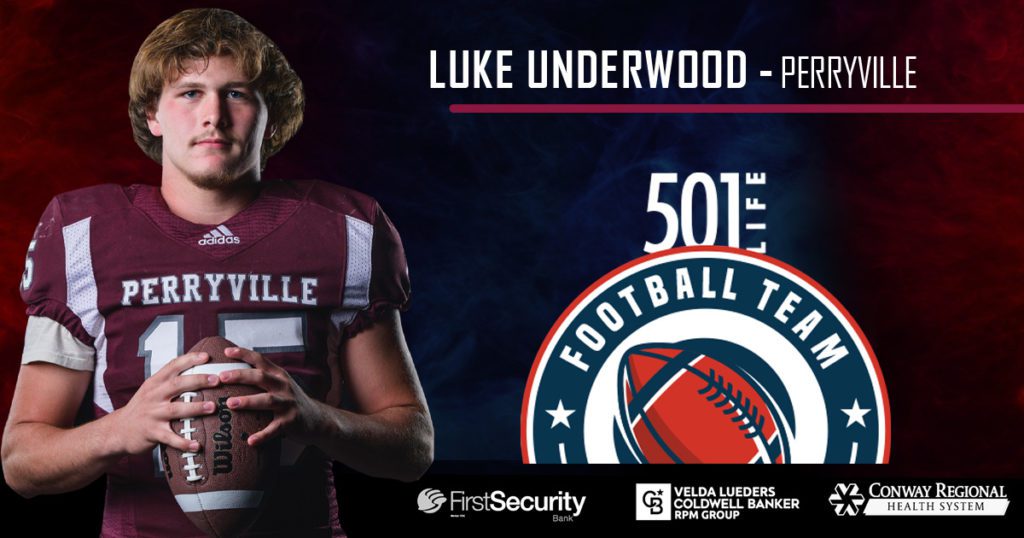 "Our goals this season are to stay healthy and execute on both sides of the ball," Underwood said. "I'd like to see us win a playoff game, too. On the field, I want to be remembered as someone who worked hard, gave 100-percent effort and played to the best of his ability each game."
"Luke is a smart, physical player who knows how to put himself in position to make plays," Perryville Head Coach Allen Fairbanks said. "His size, athleticism and understanding of the game make him a key part of everything we do. He is a true team player."
Expected to have an increased offensive role this season, Underwood is ready to lead his team to new heights.
"Last season, Luke was second on the team in tackles, but led us in tackles for loss and played a key role on offense at running back," Fairbanks said. "This season, he will lead for us in many different ways, such as taking on a higher number of carries at running back while also being a versatile offensive player who we can move around to many different roles. As a returning starter at outside linebacker, he'll also be expected to make more tackles sideline to sideline."