03 Sep 2023

501 Football Team 2023: Kyler Hoover – Harding Academy

For the fourth straight year, the Harding Academy Wildcats fought their way into the championship game at War Memorial Stadium. While they weren't able to win for the fourth straight time, it was still quite the accomplishment for Kyler Hoover and his teammates.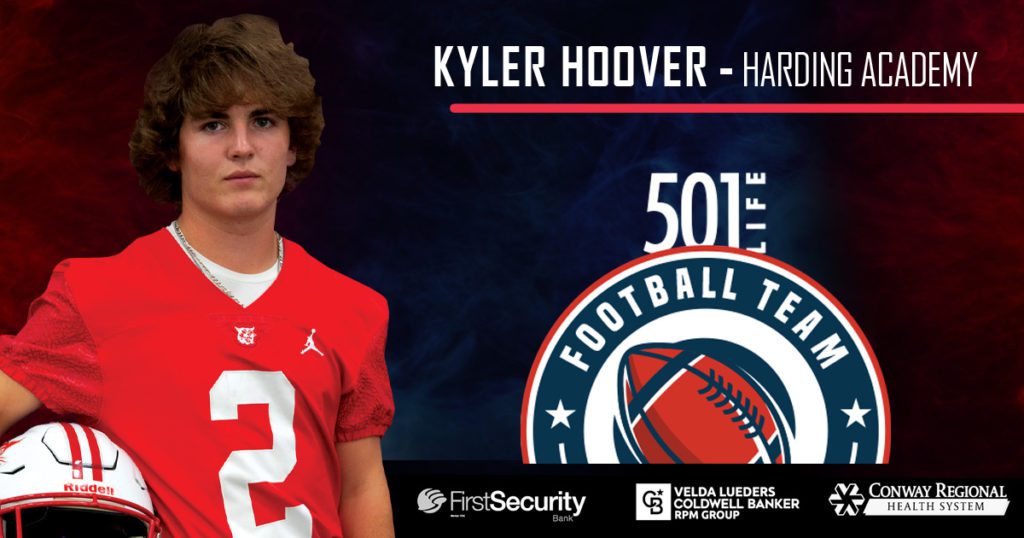 "Kyler is a fierce competitor," Harding Academy Head Coach Neil Evans said. "He's a great route runner, and he brings toughness to the field. He lifts everyone around him and handles himself with class in all situations. He was a definite piece to us going to the finals last year, and we expect him to be our leading receiver this year."
Hoover moved on from football during his younger years, but when he moved to Harding Academy, he picked it back up during the eighth grade and has been part of the Wildcats' recent impressive run.
"I am usually the smallest guy on the field, so I have to be smart and competitive on every play," Hoover said. "Size matters, but the strength and size of the heart matters more. I know how to compete at a high level and overcome obstacles and be the best version of me that I can be for my team. I want to be remembered as someone with a lot of grit."
Hoover has set goals to not have any dropped passes and to achieve more than 1,300 receiving yards and 20 touchdowns this fall. He also competes in baseball and basketball for the Wildcats and has committed to play baseball at Harding University.