03 Sep 2023

501 Football Team 2023: Kendall Williams – Hot Springs

Hot Springs flexed its muscle in 2022, finishing 5-2 in Class 5A South conference play and returning to the postseason. With their program on the rise, the Trojans are all-in on making a statement across the 501 this fall.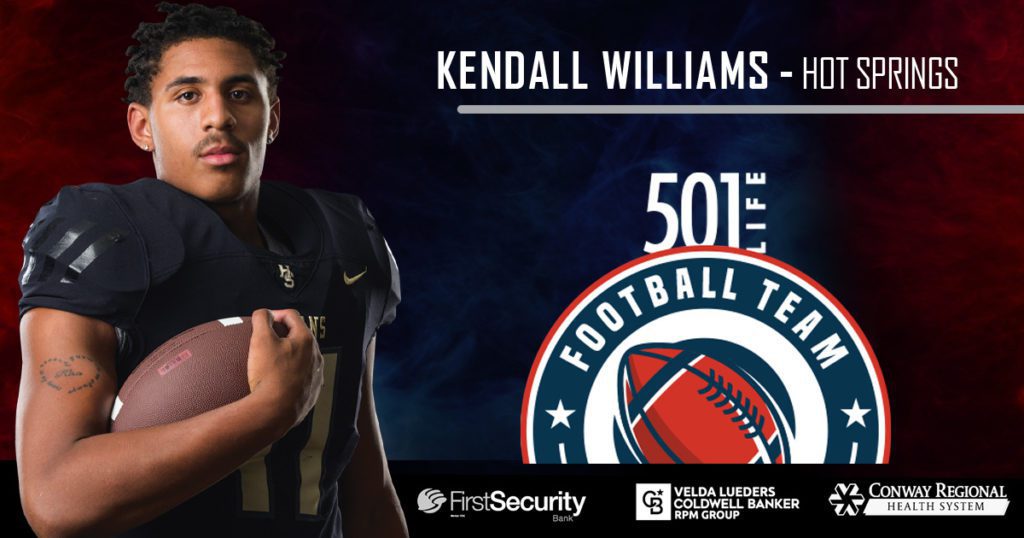 "Everything starts in the weight room," senior defensive end and linebacker Kendall Williams said. "In order to win conference, and even state, we have to get bigger and faster. Whether your role is to cheer, make plays or push the guy in front of you to be better, we're holding everyone accountable this season."
Earning All-Conference, All-State and Defensive Player of the Year honors last season, Williams leads the defense by example this fall.
"I want to be remembered as a guy that wanted to win so badly that he put his heart on the line every play to give his team the best chance to win," Williams said. "My goals are to be an All-American and lead the state in sacks, tackles and tackles for loss."
"Kendall is a leader and a fierce competitor," Hot Springs Head Coach Darrell Burnett said. "He knows everyone's assignments and is disciplined enough to understand his role within any scheme."
Williams takes pride in the way his team has changed the football culture at Hot Springs.
"Hard work pays off," Williams said. "The countless hours you spend when no one's watching will come to light and show in your work. My favorite memories are seeing my school pour love and support into our team."