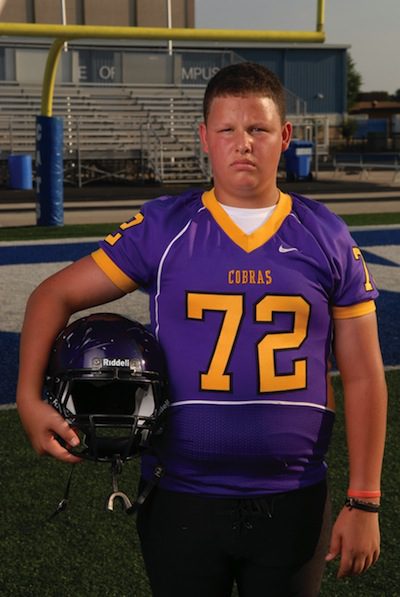 30 Nov

501 Football Spotlight – Fountain Lake's Kevin Johnson

by Mark Oliver


It will be a night that Kevin Johnson will always remember: the cold December air, the giant stadium, the cheering crowd–the night that his Fountain Lake Cobras won the 3A state championship.


That was 2009, when Johnson was just a sophomore. The Cobras lost in the title game the year before and were finally able to celebrate as champions for the first time in school history.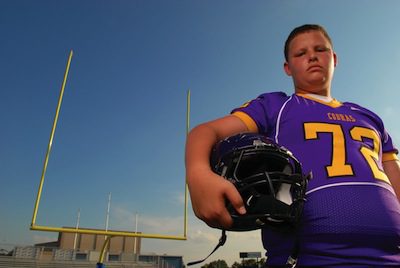 Today, Johnson is a senior and has quite the impressive high school resume: two state championship appearances, a championship ring, and a semifinals appearance last season.

What else could a senior want?

Kevin Johnson wants to play.

Johnson currently serves as the second-string right tackle for Fountain Lake (9-4, 6-1 5-3A), which sports an impressive 55 players on its roster. However, that amount of depth means that competition for a starting job is even tougher. "I stay late after practice and work out a lot," Johnson says. "I wanted to get stronger and I want the chance to start in a big game."

That big game: next week's 3A championship game at War Memorial Stadium in Little Rock.

The Cobras have reached the semifinals for the fourth consecutive season and travel to Charleston this Friday night to take on a tough Tigers team. Should Fountain Lake win, Kevin will have one final opportunity to represent his team for the highest honor in high school football: a state championship.

Johnson has been playing football since the fifth grade and although he only played in three games last season, he's recorded two tackles this season, including a 12-yard sack on Benton Harmony Grove's Matt Hulsey. "I love football," Johnson says. "I love the game, I know the game, and it just comes to me. It's a team sport that doesn't revolve around one player and in order to win games you have to work together."

Although his personal goals were to start this season and play in as many games as he could, Johnson still puts the team first. "He is a good leader and is always helping his teammates and other people," Cobras head coach Tommy Gilleran says. "He wants everyone else to succeed first."

"This is my last year to play [high school] football, and I want to get back [to the title game]; we want to get back," Johnson says. "I just want to help everyone get better so that we can finish strong again."

Johnson's inspiration comes from his favorite team, the reigning Super Bowl champion Green Bay Packers.
"They're a team who knows how to win," Johnson says. "I like Clay Matthews because he has an unstoppable motor and never quits."

Revenge is the key theme in the minds of the Cobras this season, after missing out on their third-straight finals appearance with a 33-15 semifinals loss to Harding Academy in 2010. Now, Fountain Lake is right back where it was a year ago, with a chance to return to the title game and face either the Barton Bears or the Prescott Curley Wolves.

Off the field, Johnson excels in the classroom, making good grades in all of his classes. He is also active in Fountain Lake's FCA program and a member of Millcreek Baptist Church, where he actively lends a hand to others in the community.

For relaxation, Johnson prefers hunting, fishing, and playing video games with fellow teammates Dale Smith Jr., Johnny Ford and Wade Garrett.

When asked what he would do whenever he gets the starting nod in the game he's been waiting for, Johnson responded, simply, "I just want to do what I'm told to do, perform for my team, protect my quarterback, and win."