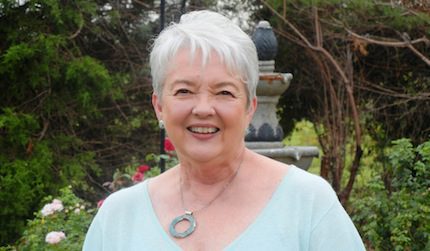 18 Oct 2012

44th Annual Rose Show to honor Conway gardener

Posted at 9:24 PMh

in

News

The Central Arkansas Rose Society (CARS) will host its 44th Annual Rose Show 1:30 to 4 p.m. Saturday, Oct. 20, at the Faulkner County Natural Resource Center, 110 S. Amity Road in Conway.
CARS, originally the Greater Little Rock Rose Society, was organized in 1968 and is affiliated with the American Rose Society. Each year, CARS dedicates the annual show to a deserving member of the organization. The 2012 show will honor Ouida Wright of Conway.

Wright has been a dedicated CARS member for many years. Her dependable service to CARS has been essential to the successful achievements of the society. She has been instrumental in the development of the local Master Gardeners Legacy Gardens in Conway which features a rose garden.

A dedicated volunteer, Ouida is a member of the CARS Board of Directors, the American Rose Society, American Horticulture Society, Ouachita Hosta and Shade Plant Society. She is past president of the Faulkner County Master Gardeners and was selected as a Master Gardener of the Year. She is past president of the state advisory group for Master Gardeners – County 76. She is a member of the Conway Tree Board, the Arkansas Urban Forestry Council Board of Directors and has coordinated the Conway Arbor Day celebration for several years.

Rose show visitors will see hundreds of the region's most beautiful rose specimens on display — in varied colors, types and fragrances. Roses will be shown as individual blooms, in bouquets or sprays and in all varieties — hybrid teas, old garden roses (OGR's), floribundas, grandifloras, miniatures, minifloras, etc.

The newest and most exciting roses available will be on display with the specimens grown by passionate rosarians from Arkansas and surrounding states. A highly qualified team of judges will critique the blooms and name winners in various categories.

Anyone who grows roses may bring their blooms to exhibit in the show. Judging will take place prior to the opening of the show with monetary trophies awarded to the winning exhibitors. A society member will be on hand until 9:30 a.m. Saturday to assist with entering the blooms into the competition.

Admission is free and a limited supply of complimentary rose blooms will be offered to attendees. Anyone interested in more information or in joining CARS may contact Don and Paula Adlong at 501.329.6996 or email [email protected] or visit CentralArkansasRoseSociety.com.