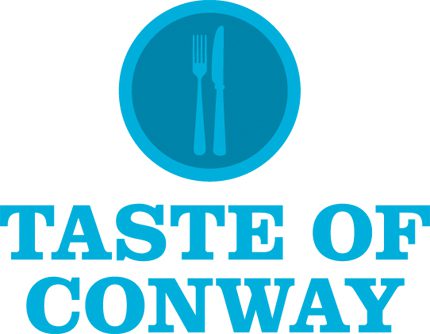 25 Aug 2013

2013 Business Expo and Taste of Conway

Posted at 7:13 PMh

in

News

Thursday, October 10

Conway Expo Center & Fairgrounds

Sample a wide variety of local fare at the Conway Area Chamber of Commerce's 12th annual Taste of Conway. Billed as "The Most Delicious Event in Town," Taste of Conway will take place from 5-7 p.m. Thursday, Oct. 10.

More than 30 restaurants and caterers will be on site at the Conway Expo Center and Fairgrounds to tempt taste buds with some of the best items from their menus. Taste of Conway tickets are $10 and are available at ConwayChamber.org or by calling 501.327.7788.

Taste of Conway is part of Business Expo, a daylong event that gives business owners and company representatives varied opportunities to showcase – and sell – their goods and services. The trade show portion of Business Expo is open to the public and takes place from 9 a.m. until 3 p.m. Admission is free.

Area businesses interested in sponsorship or exhibition opportunities for Business Expo or Taste of Conway can contact the Chamber at 501.327.7788 or visit ConwayChamber.org.

The expo is presented by Southwestern Energy. Taste of Conway is sponsored by 501 LIFE.