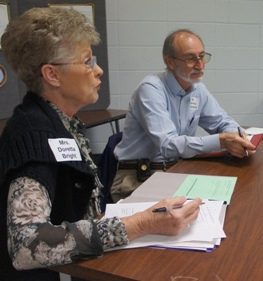 01 Nov 2011

'2011 Outstanding Youth Service Project'

Posted at 4:22 PMh

in

News

Each year the Faulkner County Retired Teachers Association (FCRTA) strives to assist in worthy educational and civic endeavors through volunteer service. Past efforts have largely been to help students in pre-school, elementary and secondary classrooms.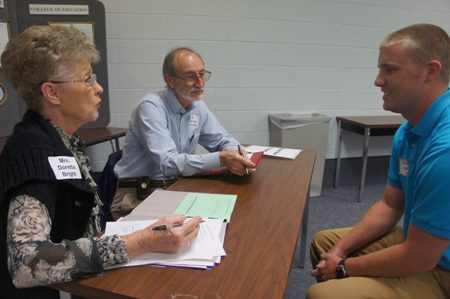 Recently, FCRTA members collaborated with the University of Central Arkansas College of Education to help the next generation of Arkansas teachers prepare for the interview process. The UCA College of Education's Office of Candidate Services and Field Experience, under the leadership of Dr. Jamie Alea and Sue Farris, developed a plan to invite the FCRTA to interview student interns. They worked closely with Doretta Bright and Jay Fortner from the local FCRTA chapter to make this idea come to life.

On Feb. 1 and Oct. 20, FCRTA members conducted mock interviews for 99 student teachers which simulated what interviewing for a teaching job would be like in a school district. Each student was interviewed by a team of retired teacher members and given immediate written and oral feedback.

After the interview, one student said, "This was very helpful. My interviewers asked lots of good questions and made me feel better about the interview process. This was very relevant considering the fact that we will be interviewing for teaching jobs very soon!"
The mock interviews were a great success thanks to the efforts of the FCRTA, according to Alea and Farris.

In fact, the Arkansas Retired Teachers Association (ARTA) recently announced at its annual convention that FCRTA was the state winner of the "2011 Outstanding Youth Service Project."
This was the first significant opportunity for the FCRTA to be of service to such a large number of university students.
Because it was so successful, this will be an ongoing collaborative project each semester with UCA students. This mock interview project serves as a model for other ARTA chapters.