02 Jun 2023

10th Annual Famous Family Bistro Conference and Disability Resource Expo

Posted at 10:05 PMh

in

News

By Carol Rolf

Continuing its goal to help families with children who have disabilities and chronic health conditions, the Arkansas Parent Advisory Council (PAC) Children's Medical Services (CMS) Inc. recently held its 10th Annual Famous Family Bistro Conference and Disability Resource Expo.

Held April 29 at Brewer-Hegeman Conference Center at the University of Central Arkansas in Conway, the event attracted families and caregivers from throughout the state as well as a variety of vendors that offer services to the families.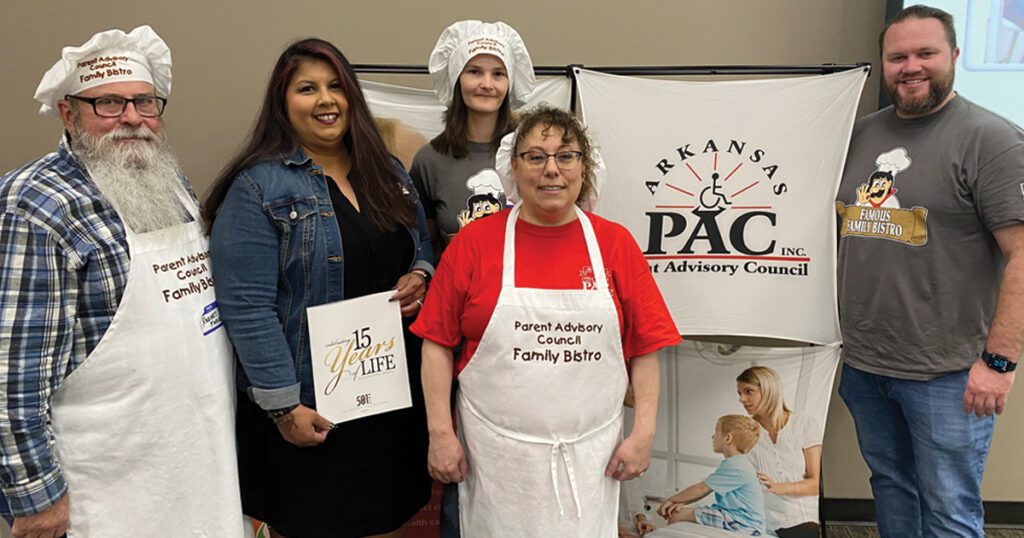 "We had a great turnout," said Tracy Monin of Greenbrier, treasurer of PAC. "The rainy weather affected our attendance a little, but overall, we were very pleased. This is the first year we have held it since COVID, and the first time we've held it in Conway.
"Our job is to educate families, caregivers and providers on topics that are important to this community," she said. "Our hope is that our council will be able to bless families with resources to help them."
Monin has a son with Type 1 diabetes. "We have seven members on our council and they all have children with disabilities," she said. "One has a child with spina bifida who has graduated high school and received a college scholarship. One has a child who was born with a rare disease and has no elbows. Another has a child who is autistic and is nonverbal.
"These kids can do so much. We need to help their families find the resources they need to help them be all they can be,"she said.
Among the families attending the recent event were Tyeshia Jarrett of Morrilton and her three sons, Macarious, 11, Korbin, 9, and Kaden, 7, who all have autism.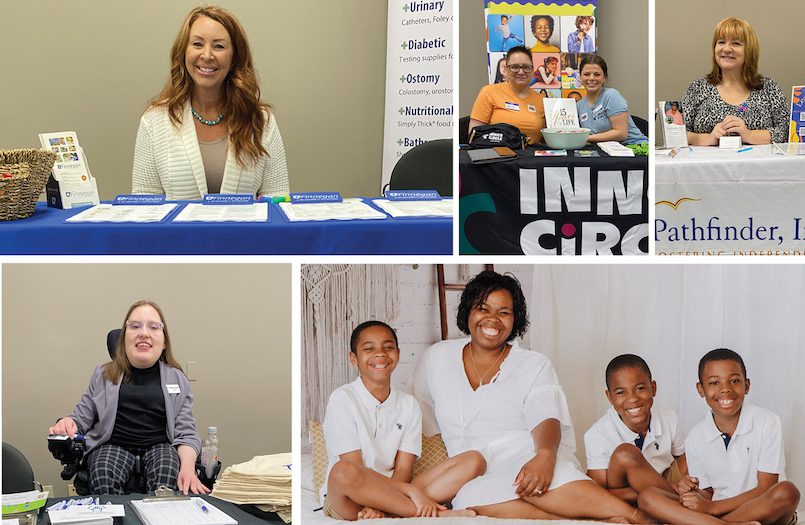 Jarrett has recently been asked to serve on the Arkansas Parent Advisory Council. "I am also a member of AMOM (A Meeting of Minds) in Russellville, which is a support group for families with autistic children," she said.
"I am a nurse and work in a clinic in Morrilton where we see a lot of families who come in with children with disabilities," she said. "I am always trying to find something to help them so I am glad to let them know about this organization.
"This year's Bistro was great," she said. "I took my three boys and all of the speakers were great. They gave me so much information I did not know. I plan to take the information back to the other nurses at the clinic so we can pass it along to the families that we serve.
Jarrett said her sons, who are also the sons of Marcus Jarrett of Little Rock, all attend Morrilton public schools and want to be involved in sports. "Korbin wants to play golf, but I haven't found the right place for him yet," she said, "Kadin and Macarious play soccer through the Conway County Youth Club."
Jarrett said her mother, Lee Parks of Morrilton, is a big help. "She's our biggest cheerleader," she said.
Monin said the Arkansas Parent Advisory Council CMS Inc. was founded in 1990 and became a 501(c)(3) in 1995 in order to seek funding to help in advocacy/education activities. "We are always looking for new council members," Monin said, adding that council members must have children who are receiving, or who have received, Title V services in the past.
For more information, email [email protected] or visit arkansaspac.org.