26 Apr 2018

10 years is just the beginning!

Posted at 1:34 AM

in

Faith

One of my favorite images is that of a potter at a pottery wheel. I've watched videos of potters molding the clay as it spins around, and I've even gotten to try it a few times. The videos make it look easy, seamless and fluid. But when I sat down at the wheel, I found it to be entirely different!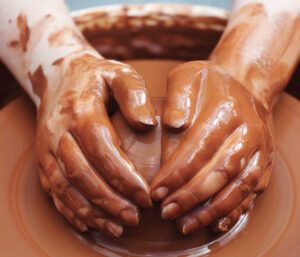 As the wheel spins, it is critical to have just the right amount of water on your hands to be able to glide with the clay. Too much, and you can't guide it well. Not enough, and it sticks to your hands and gets thrown off balance. In fact, even if you have the right amount of water, the wrong amount of pressure can throw it off balance, and there are a host of other factors that can lead to problems: having it even slightly off center, not having adequate ventilation or setting the wheel too high or too low, just to name a few. 
When we watch someone throwing pottery, we probably tend to think of what we would do as the potter, and certainly it is a great role to which we can aspire. There is an old Christian hymn called, "Have Thine Own Way, Lord," in which the lyrics teach something else:
Have thine own way, Lord, have thine own way.
Thou art the potter, I am the clay.
Mold me and make me, after Thy will;
While I am waiting, yielded and still.
(Adelaide A. Pollard, public domain)
We aren't the potter; we are the clay! God mixes the clay, centers it, turns it, fixes the flaws and creates a work of art. For this to happen, we must become more flexible in God's hands, and that is reflected in one of the traditional ways we celebrate a 10th anniversary (as we do with 501 LIFE this month).
When a couple has been married for 10 years, the traditional gifts are aluminum or tin. Those are malleable metals that can be molded and formed as needed, so they actually symbolize that a 10th anniversary isn't a celebration that 10 years has ended and we've reached a finish line. It is a reminder that even after 10 years, we are still being molded and made into something better!
The prophet Jeremiah tells of his visit to a potter's wheel:
"Then I went down to the potter's house, and, behold, he wrought a work on the wheels. And the vessel that he made of clay was marred in the hand of the potter: so he made it again another vessel, as seemed good to the potter to make it. Then the word of the LORD came to me, saying, O house of Israel, cannot I do with you as this potter? saith the LORD. Behold, as the clay is in the potter's hand, so are ye in mine hand, O house of Israel" (Jeremiah 18:3-6, KJV).
In other words, God is working on us, even if we are off center or marred. And God can make something beautiful if we will allow God to continue to work with us, to allow God to mold us and make us. No matter where we are in our journey, whether we are doing great or struggling, this is just the beginning. God will continue to create a masterpiece of our life if we can be flexible, yielded and still!
The 10th anniversary is far from the end of the story; it's just the beginning!
Mark McDonald
Mark McDonald, pastor at Grace United Methodist Church in Conway, has served churches in Northwest Arkansas, Booneville and Jacksonville. His family settled in Faulkner County in the 1840s, and he grew up spending time each summer working with his grandfather's hardware store in Downtown Conway. He attended Hendrix College, where he currently serves as a trustee. He met his wife while attending SMU, and they have six children all living in Central Arkansas. Mark enjoys hiking and movies and also serves as an endorsed law enforcement chaplain.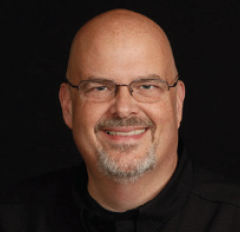 Latest posts by Mark McDonald
(see all)