Nov 25, 2019

501 LIFE to be featured 
on Channel 4 news show

The December "Celebrating Christmas" edition of 501 LIFE will be featured during the 12:30 p.m. news show on Tuesday, Nov. 26, on KARK Channel 4.

Each month, 501 LIFE co-publisher and editor Sonja Keith presents information about the current edition as it hits the streets. 

"501 LIFE is all about Christmas in this month's issue," said Sonja. "It's that wonderful time of the year when we deck the halls, indulge in delicious food and enjoy the fellowship of family and friends. We are excited this month to present a variety of content related to the upcoming holiday season, including tasty recipes and tips on festive décor."

The December edition features an Entertaining article by Julianne Milner, who will join Sonja for the segment. "Julianne is an incredible cook and hostess. We invited her to join us for the segment to share some of her suggestions to make the most out of the holidays."

To see more ideas from Julianne, follow her on Instagram at juliannessoutherntable.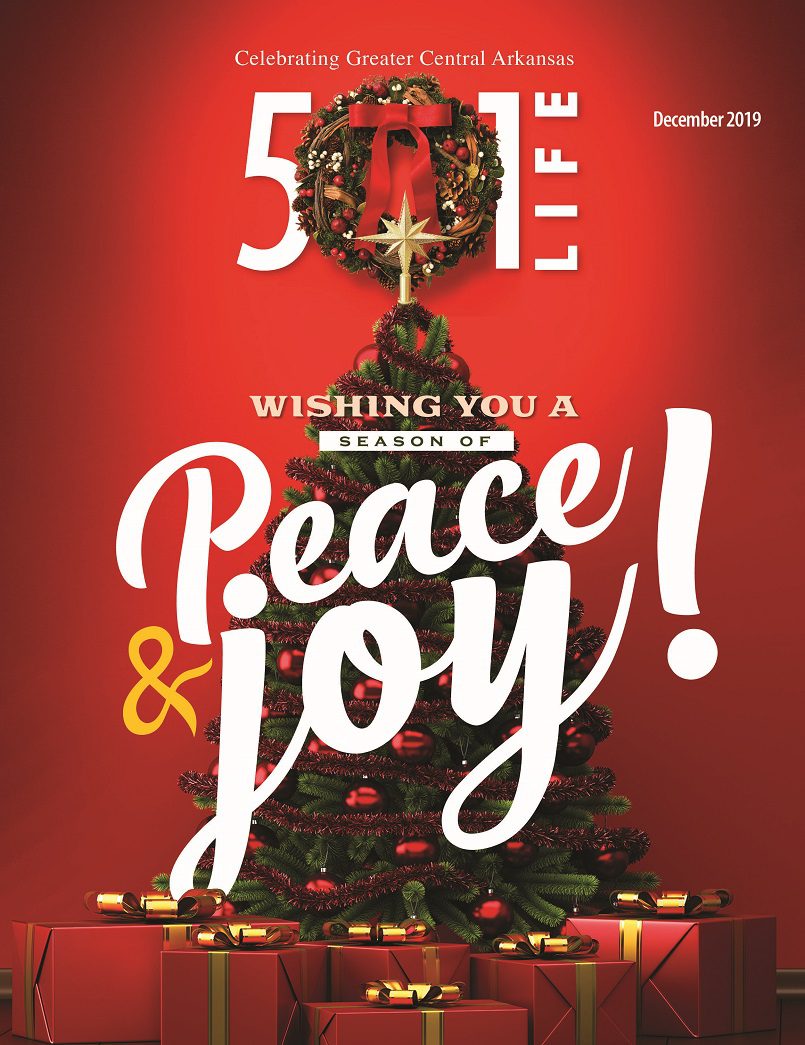 Other articles included in this month's edition include:
COUPLE OF THE MONTH – Suzan and Mike Miller are loving life in Conway County, where they like the small town atmosphere of Morrilton and the quality of life everyone can enjoy.
NEIGHBORS – When Christmastime rolls around, Hendrix College's Jim Wiltgen trades his suit and tie for a green elf costume to become Buddy from the movie "Elf."
NEIGHBORS – Whether you are being engaged by his wit, his cooking or his singing, Marvin Williams is bound to grab your attention in more ways than one. Cooking up signature holiday favorites, spending time with family and worshipping the birth of Christ are ways that Marvin brings in the holiday season. 
ENTERTAINING – Kids eat free at Bingham's Candy Store!
HEALTH – Thanksgiving, Christmas and New Year's Eve are almost here! This means family gatherings,  holiday baking, attending parties and spending time with loved ones is ahead. However, for many this is not always the reality of the holidays.
TRAVEL – The Old State House Museum is one of the most famous buildings in the state and at Christmas time, the curators dress her up in splendid holiday décor.  
PERSON OF THE MONTH – Lisa Willenberg is the new chancellor at the University of Arkansas Community College at Morrilton.
In addition, 501 LIFE presents the 2019-20 edition of its 501 Basketball Team in this month's edition. The team boasts 41 honorees — the largest team yet — representing the best student-athletes the 501 has to offer both on and off the court. The team is sponsored by Conway Regional Health System, First Security Bank and Conway Orthopaedics and Sports Medicine Center.
501 LIFE is distributed at nearly 700 locations throughout Central Arkansas. Visit 501lifemag.com for more information and to see other stories in the current issue, where to pick up a copy and how to subscribe. You can also find 501 LIFE on Facebook and Twitter.